[TRANS] 130528 Kim Jaejoong To Hold The Finale Of His Asia Tour In Japan With '40,000 Fans'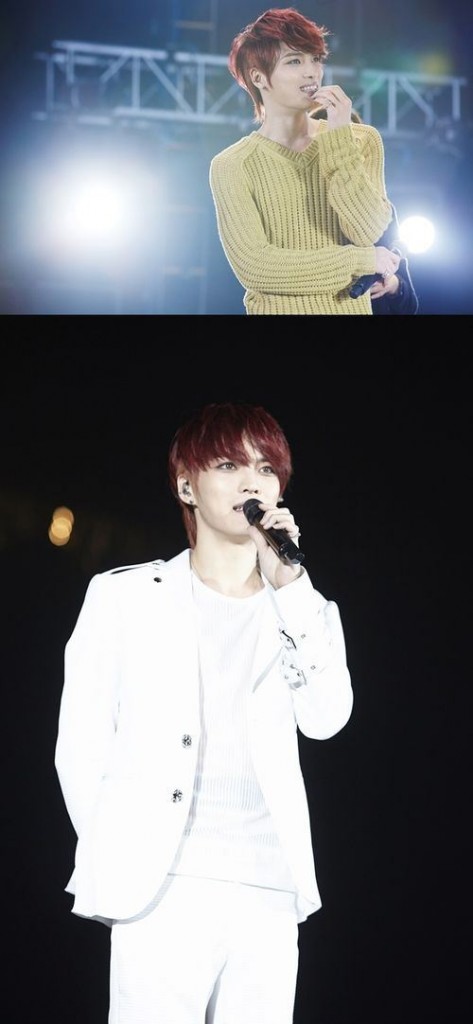 JYJ's Kim Jaejoong will be holding the finale of his Asia Tour at the Yokohama Arena in Japan next month.
On the 28th, C-JeS Entertainment revealed, "Kim Jaejoong's Asia Tour will be holding its grand finale in Japan. The concert, which will be held from the 24th to the 26th, is expected to attract 13,000 people a day, resulting in a total audience count of 40,000 fans."
They continued to add, "Although Kim Jaejoong's solo album was not officially released in Japan, it was met with an explosive response on sites such as iTunes and Amazon. We have decided to hold this concert as a continuation of the Asia Tour with full confidence in our differentiated concert contents."
Kim Jaejoong's first solo mini album 'I' and repackage album 'Y' sold a total of 140,000 copies according to the Hanteo Charts and 200,000 copies according to the Gaon Charts, making Kim Jaejoong the solo singer with the highest album sales count. 'One Kiss', the pre-released track, and 'Y' topped the iTunes Charts in Japan, proving just how popular the singer is.
A representative stated, "Kim Jaejoong's 'Your, My and Mine' concert, which he himself planned and directed, will go through yet another evolution for its grand finale. The first part of the concert, which is set up as a fanmeet to communicate with the fans, will feature new segments while the second part, the mini-concert, will not only be filled with tracks from Kim Jaejoong's mini album, but also with Japanese songs that he would like to sing for the fans."
Source: [osen]
Translated & Shared by: dongbangdata.net
Momma's Source: dongbangdata.net
Share This