[News] 121002 TVXQ's Yunho: "I couldn't sing because of a disease on my tonsil"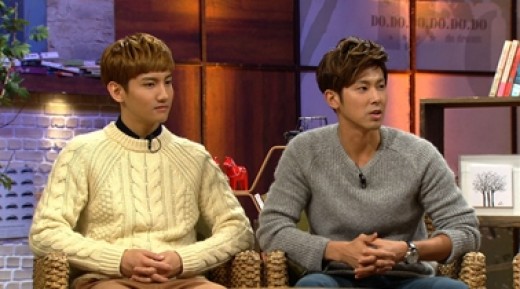 TVXQ's Yunho recently said that he once thought about giving up his dream of becoming a singer.
The group appeared on the October 6 episode of KBS's Story Show Do Dream and gave a lecture under the title 'Dream doesn't abandon you.'
Yunho said, "I have several singers in my family. Thanks to them, I could receive awards at singing contests. But I had a disease on my tonsil and I couldn't continue singing, which is my favorite thing to do."
"I couldn't speak speak and I thought about giving up my dream of becoming a singer. But I tried very hard and I finally made my dream come true."
He drew a lot of attention by adding, "After I debuted as a singer, I was preparing for a concert. Then the disease on my tonsil appeared again and my agency even told me not to attend the concert. But I numbed my throat and sang songs on the stage."
Super Junior's Eunhyuk and Kyuhyun, who represent the same agency with the group, also appeared on the show.
source: TV Report
credit: en.korea
Momma's Source: sharingyoochun.net
Share This