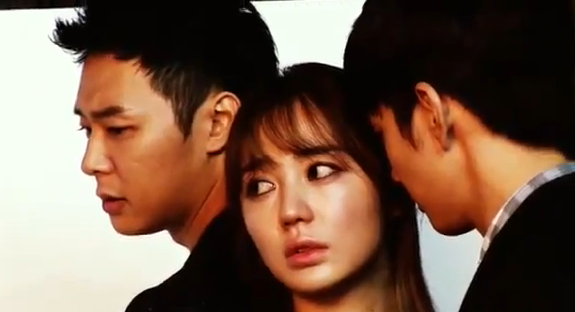 It is truly remarkable how a drama can be so simple yet complex at the same time. "I Miss You" is such a drama. It's simplicity lies in the typical love triangle. It's complexity lies in the main driving force of the story–hearts abused and bruised by life that have formed layers of scars much like an onion. These scars will have to be peeled away one by one for healing to take place. Scars can reach into the deepest recesses of the soul, and the spirit can bury itself so completely that what occurred traumatically becomes unreality.
I am so proud of the natural acting that Micky Yoochun is giving us in his role as Detective Han. He has exercised his acting muscles until they are starting to flow smoothly and believeably. I am always astonished at his ability to act as if there are no cameras, booms, directors, and others around him. He commands his acting space and he is surrounded by talented actors like himself.
As a member of DBSK, and now a member of JYJ, Yoochun presents a steady persona. His stage presence, whether singing or acting is superb. I do not ever want to lose his throaty vocals, or this acting facet of his abilities.This solidity carries into his roles making them supportive and legendary.
I will continue to follow this melodrama through his eyes. It can only get better from here. Thank You Yoochun.  I Love You.  
credit: Momma Cha
Share This