[TRANS] 130620 JYJ Junsu, To Make A Comeback On 15 July! Photos Released Of His Transformation With Double-Cut Hair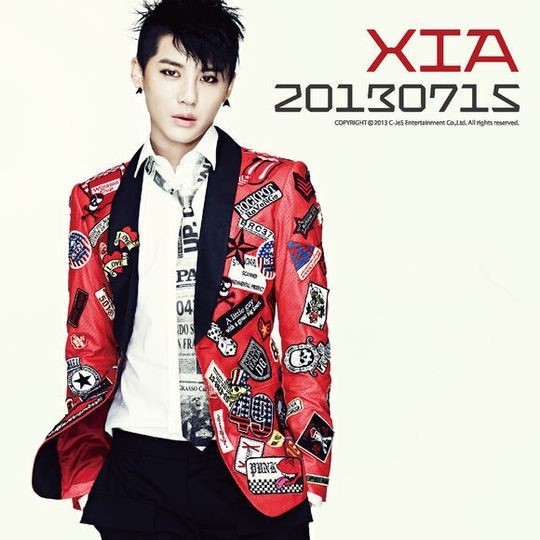 JYJ's Junsu will be releasing his full album on 15 July, and a teaser photo has been revealed.
On 20 June, C-Jes Entertainment published a notice along with the teaser photo, "It is planned for Junsu's 2nd album to be released on 15 July, and he recently completed the filming of the MV in America. Through Junsu's teaser photo, his first double-cut hairstyle since debut will be revealed."
In the photo that was released, Junsu shows off his manly charms with his double-cut hair, completing his look with a funky and colourful jacket.
With regards to this, a representative from his agency said, "In the 1st album last year, the focus was on androgynous charms, while the album this time will have a manly and charismatic concept. A funky urban look was completed by matching a jacket and short pants from this Summer's collections, with a colourful emblem."
He also went on to add, "The MV which was recently filmed in America combines both vintage and fantasy elements, and will be a unique and impressive video. The fusion of the addictive colours and hip hop rhythm (of the song) is expected to be refreshing, and like an invitation to a glamorous Summer party."
Junsu is currently concentrating on album preparations, and is expected to start official promotional activities in early July.
Source: [kstyle]
Translated & Shared by: dongbangdata.net
JYJFantalk Source: dongbangdata.net
Share This