credit: muabuonxpkites+TieuDauDau+SBSNOW1+Manal YH
Momma's Source: youtube
Share This
[News] The Power of Choi Siwon & Yunho, "Poseidon" To Be Broadcast in Japan in December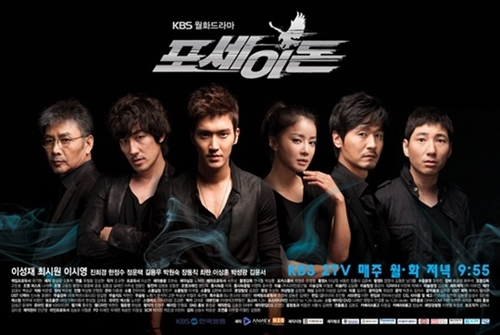 KBS2 TV's Monday-Tuesday drama "Poseidon" will begin airing in Japan from December.
"Poseidon", led by Choi Siwon, Lee Sung Jae and Lee Si Young, will be first broadcast in Japan on Mnet from December 14. Currently in Korea, "Poseidon" has aired 9 episodes.
In "Poseidon", Super Junior member Choi Siwon, who enjoys much popularity in Japan, is the male lead. Up till the 4th episode, TVXQ's U-Know Yunho also made a special appearance as a Maritime Police Special Forces Tactics Team leader.
The Japanese side introduced "Poseidon" by commenting, "This drama showcased powerful scenes between international crime syndicates and their battle against the Maritime Police. Choi Siwon has undertaken the role of Kim Seon Woo, who has made a name for himself in the local regions through the use of unconventional investigation techniques. TVXQ's Yunho has made a friendly appearance by playing a character who mysteriously left for Japan for further studies. This is a drama which can allow viewers to discover the different charms of uniformed policemen.
Meanwhile, in the 9th episode of "Poseidon" broadcast on October 17, Special Forces team leader Kang Joo Min (Kang Dong Jik),who has been in cahoots with the criminal organizations and was secretly carrying on his activities as a double agent, was exposed.
Source: newsen
Translated by: CTVXQstaff_mug_ping @ ContinueTVXQ.com
Distributed by: CTVXQstaff_mug_ping @ ContinueTVXQ.com
Please Keep All Credits Intact, thanks.
Momma's Source: sharingyoochun.net
Share This