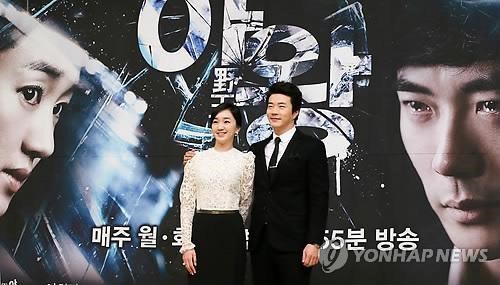 According to Sankei Sports, SBS' 'Queen of Ambition' will be edited and screened in 24 theaters across Japan.
The screening, which will cover the first two episodes of the drama, will also feature a video message from Kwon Sang Woo and TVXQ's U-Know Yunho. U-Know Yunho stated, "The production is one with a story that is difficult to predict, so it will be a very interesting drama to watch. I think you'll get more into it as the episodes progress, so please keep an eye on the drama."
'Queen of Ambition', which features Kwon Sang Woo and Soo Ae as the leading roles, is the story of Joo Da Hae, who wishes to escape poverty and become the first lady, and Haryu, who gives up everything for her. It received the Best Hallyu Drama Award at the 8th Seoul Drama Awards.
Source: [yonhap news]
Translated & Shared by: dongbangdata.net
JYJ Fantalk Source: dongbangdata.net
Share This