[Trans] 130201 U-Know Yunho's Fans Donate 10 Million Won's Worth Of Rice And Monetary Donations
Seoul's Fruits of Love Foundation revealed on the 2nd that fans of TVXQ's U-Know Yunho donated 10 million Won's worth of rice and monetary donations.
The donation was made to celebrate U-Know Yunho's upcoming birthday on the 6th. The rice will be donated to elders in need and the monetary donations will be used to cover medical expenses of children with rare diseases.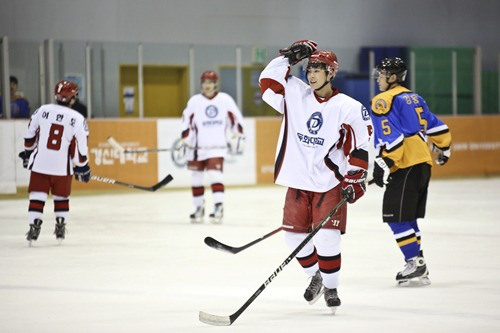 U-Know Yunho's domestic and overseas fans recently donated a large quantity of rice wreaths to support the star's appearance on the SBS drama 'Queen of Ambition'. Fans from 13 countries (Korea, China, Japan, Taiwan, Hong Kong, Malaysia, Philippines, Thailand, USA, Russia, Peru, Spain, Kuwait) and international fan communities donated a total of 19.622 tons of rice and 500 packs of ramen. 19.622 tons of rice can feed 160,000 people for one meal.
Source: [sports khan]
Translated & Shared by: dongbangdata.net
Momma's Source: sharingyoochun.net
Share This