[Trans] 110705 Tohoshinki and BoA To Attend A-Nation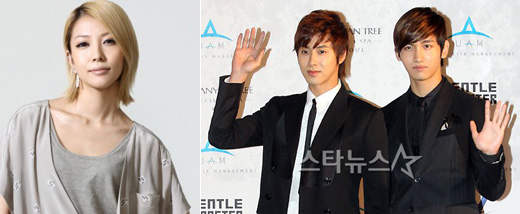 BoA and Tohoshinki will be appearing on the stage of Japan's largest summer festival "A-Nation".
It has been said that the two groups will be performing for A-nation, which will go from July 30th to August 28th.
A-Nation is a typical Japanese summer festival, which will be celebrating their 10th anniversary this year. This year AKB48, TRF, AAA, Every Little Thing and other popular artists will come together. Artists from Korea that will be separating are BoA, Tohoshinki, and ICONIQ.
Tohoshinki and BoA will be attending A-Nation after two years. Tohohinki as a five member group attended twice before but as a two member group, this summer is their first time. Last year, currently working as JYJ, Kim Jaejoong, Park Yoochun, and Kim Junsu performed as Junsu/Jaejoong/Yoochun at A-Nation.
credit: chosun
trans+shared by: sharingyoochun.net
Momma's Source; sharingyoochun.net
( That is a long summer event!!)
Share this: