[TRANS] 120722 Details Of "A-Nation Charge Go! Weider-In-Jelly Music Week & Stadium Fes" Goods Decided!!
The goods for A-Nation, for which Tohoshinki has been confirmed for the 19 August and 25 August Stadium performances, has been decided!
The items have been designed with the trendy "tropical" theme, and are suitable for use both at the venue and for a Summer outing.
T-Shirt (S/M/L) ¥3,000 each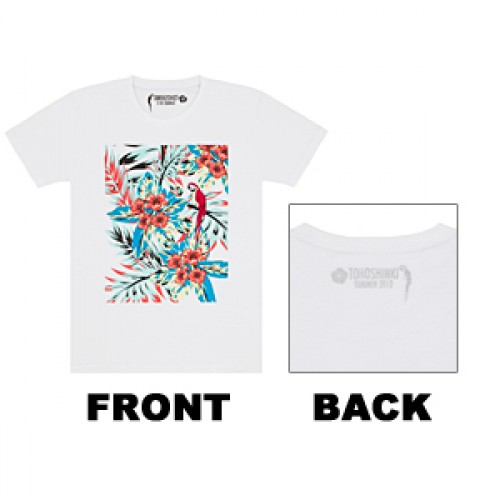 Loose, soft material. Wearing white will give off a refreshing image. The red bird portion is in foil print, and the translucent logo on the back is also a highlight.
Sports Towel ¥2,500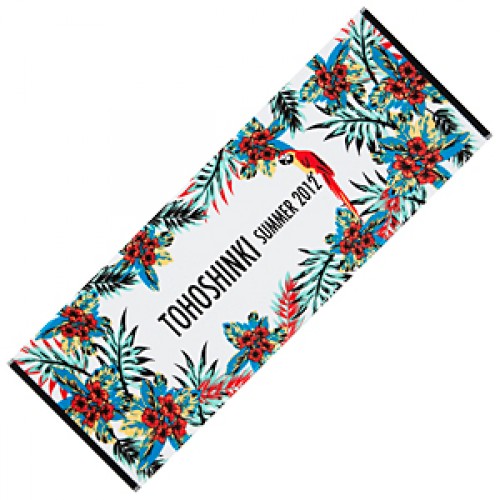 The design theme for this year is "Mature Tropical"! It is a must-have for live events, but will certainly also come in handy at the beach!
Jumbo Fan ¥500

The photo was taken (specially) for the A-Nation goods this year. It is a must-have item for the hot summer. It is also a useful item for cheering.
Take-out Bag ¥1,000

A strong canvas bag. Can even store the jumbo fan completely. Different prints on the front and back, can be switched around depending on your mood.
4-Way Strap ¥1,500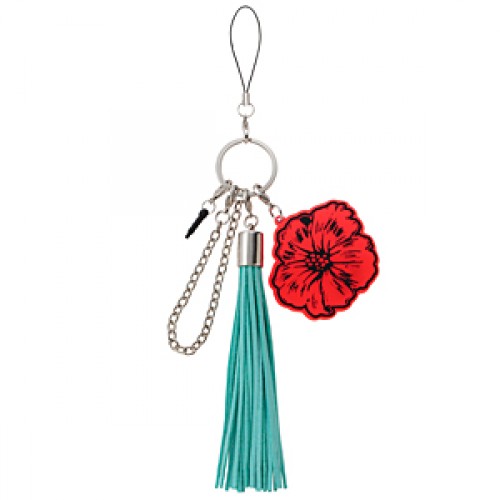 1. Mobile phone strap
2. Dust cap for the earphone jack of smart phones
3. Bag chain which can be hung on the bag handle
4. Keyholder
The large flower and the tassel create a big impact! A plus-point is that all the charms can be removed, so you can coordinate it as you wish! In addition, you can use it in four ways! It is an item which is not only cute but very useful.
Clasp Pouch ¥1,600
It is easy to match, and easy to use as it can be opened wide. It is a fashionable item, which can also be used as a clutch bag.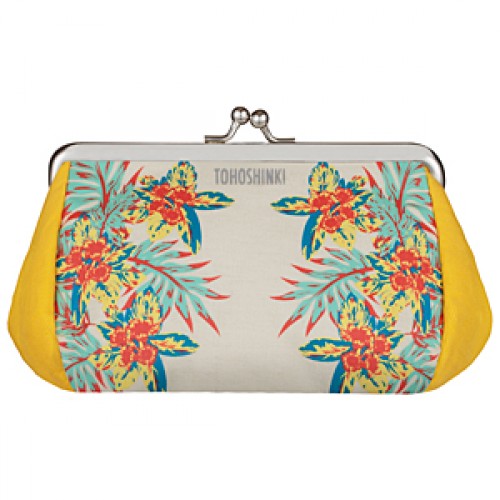 Scrunchie ¥900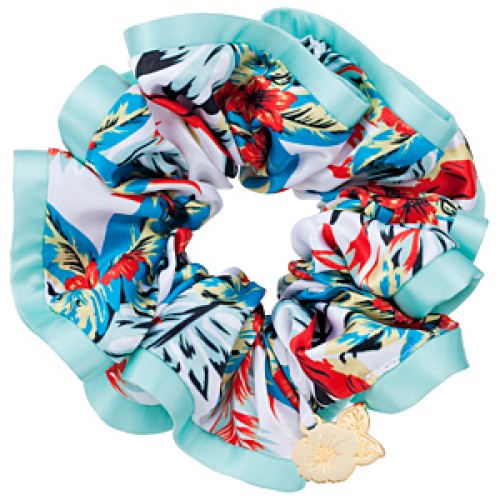 A popular accessory with many uses. It can be used to secure the sports towel which is slung over the shoulder, or worn on the wrist. The large volume is its focal point.
Beach Cushion ¥1,700
It is excellent for sitting on the hard floor or hot beach sand! Its point is that it is reversible between the "Mature Tropical Pattern" and the "Simple Stripes" sides.
Beach Sandals ¥1,400
Misanga (3 types / Includes photo sticker) ¥500 each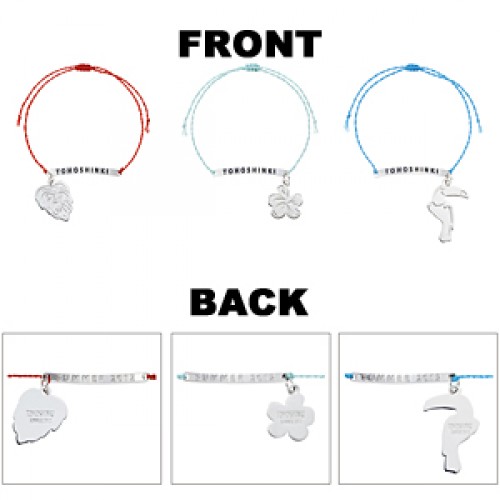 "Blindfold" good as usual! (T/N: random type will be given) All 3 types have a thin metal plate, with a coloured strap and a hanging charm. The stickers are included randomly. The photos used for the sticker are different from that of the fan. There are 3 sets of 2 solo photos and 1 group photos, making 9 types in total. There is the fun of not knowing which type you will get.
※All prices are tax inclusive.
※All goods are limited in quantity. Please note that sales are while stocks last.
(irrelevant portions omitted)
Translated & Shared by : dongbangdata.net
Momma's Source: dongbangdata.net
Share This