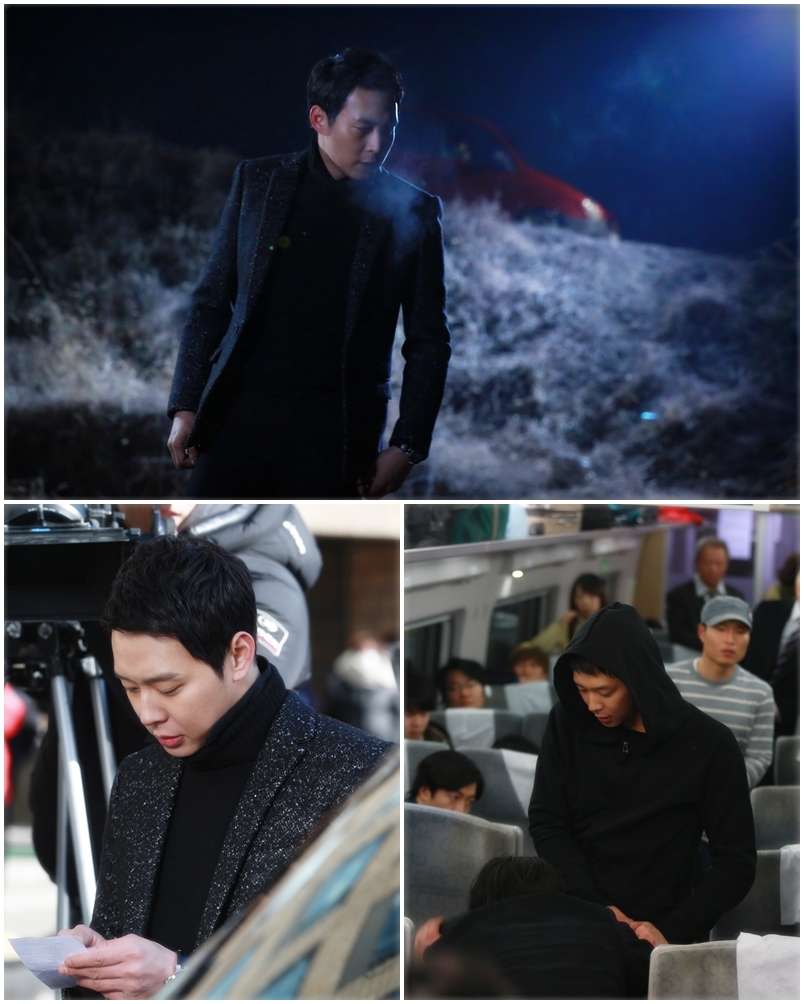 Park Yoochun said a few words about his excitement for 'Three Days', two days ahead of its broadcast.
Before SBS's new Wed-Thurs drama 'Three Days' airs on March 5th, Park Yoochun had said, "I'm glad I met 'Three Days'. I have met various lives through dramas all these times but I think the job of a bodyguard is more special".
Continuing he added, "A bodyguard does not hesitate to give his/her life for the President, that's a rule for him/her. I'd like you to watch perfectionist Han Tae Kyung protect the President with fondness over the course [of the drama]".
In the drama Park Yoochun will undertake [the role of] perfectionist Han Tae Kyung who'll show a lot of actions, not sparing himself physically to protect the missing President from harm even with an incredulous message. The bodyguards in movies and dramas up to now are shown as people who upkeep their oaths but are level-headed and cold and not even concerned about their lives; [the drama] will spur women's feelings with its authenticity. The expectations of female viewers have grown already over Park Yoochun portraying what the true character of a bodyguard is.
Source: Joongang via Naver
Translated by: rilanna of JYJ3
[NEWS] JYJ Park Yoo Chun Says Life as a BodyGuard is Special
With the first day of airing his drama coming close, JYJ's Park Yoo Chun shared his thoughts on his drama role.
Park Yoo Chun will be transforming into an elite bodyguard and a perfectionist Han Tae Kyung on SBS's new drama Three Days.
As he filmed the drama on March 3, Park Yoo Chun said, "I'm happy that I met Three Days. I got to live different lives through dramas, but life as a bodyguard is special. A guard does not hesitate to sacrifice his own life to protect someone else. Please stay tuned to see how perfectionist Han Tae Kyung will protect the president."
C-JeS Entertainment also claimed, "Park Yoo Chun has been praised for his flexibility in pulling off various characters, from a prince to a hotel owner, across different genres. He will be engaging in high-level action scenes in Three Days as he tries to solve the mystery."
Three Days will be airing the first episode on March 5 at 10 PM (KST
JYJ Fantalk Source: JYJ3
Share This