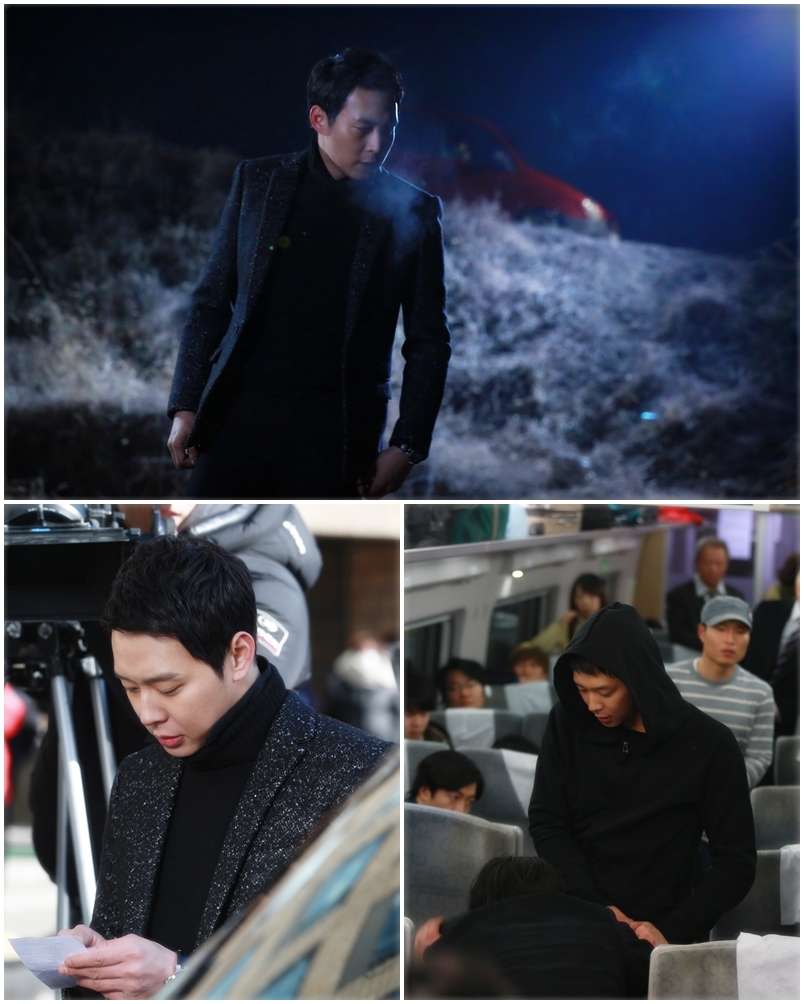 'Three Days' is our Park Yoochun in his element. He is a natural law enforcement actor; full of good intentions, an inquiring mind, action, and just enough of that baby-faced look to endear his character to your heart. Yoochun is an excellent actor. He makes each new role believable and distinct from the one before it. He also has a proven track record as a leading man.
The melodrama unfolds with a tragic attack on Han Tae Kyung's father, the Minister of Finance. Tae Kyung is devastated by his father's critical condition, and is subsequently distracted while guarding the President in the marketplace. After failing to perceive a possible threat leading to the extraction of the president, Han Tae Kyung  learns that his father has died. He is put on probation from his position as a presidential bodyguard, and allowed to join his grieving family. Tae Kyung takes his proper place as the surviving son. He meets the police investigator who was first at the crime scene, and her inquiries lead to the search for a missing envelope. To add to the drama, Tae Kyung discovers a dying man who reveals a plot to assassinate the president.
Early on, the script fully emphasizes that the responsibility and commitment to family is superseded by the commitment to guard the president.
As the drama unfolds we are witnesses to a city-wide blackout. Tae Kyung has failed in an attempt to inform authorities of the plot to assassinate the president. I hope that the writer will clarify the plot a bit more, but predominately this is an excellent opportunity for Yoochun to once again take his place among the ranks of the city's finest, and to create another memorable performance. Fighting!!!
Narrative Credit: Momma Cha @jyjfantalk.com.