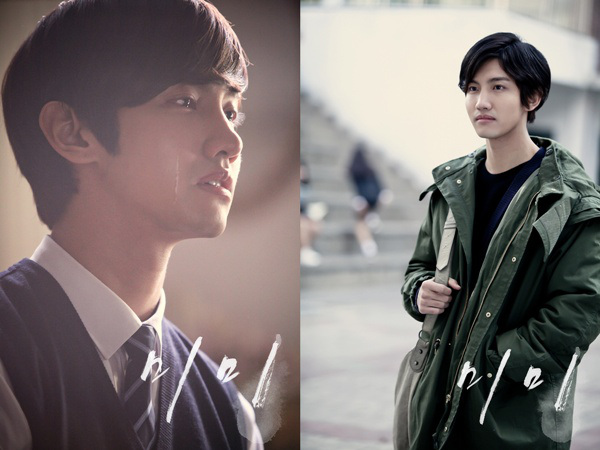 TVXQ's Max Changmin has transformed into a webtoon (online cartoon) artist struggling with the scars of his first love.
Mnet announced on the 22nd that Max Changmin has been chosen as the leading role for 'MiMi' their upcoming ghost romance drama that has a total of four episodes.
Max Changmin, who has been reaping in great success both as a musician, with 'Something' dominating major music shows, and as an entertainer on his variety show, is set to transform into a webtoon artist who holds the pain of his lost first love in his heart.
'MiMi' is a drama that depicts the beautiful but sorrowed first love story between two people whose fates have been altered. Max Changmin will play the role of the handsome and popular webtoon artist 'Minwoo', who sets out to find his first love once more.
The singer will be playing two roles, one being the present-day Minwoo, a charismatic, 28-year-old webtoon artist who holds on to the pain of a first love he can't remember, and the other being Minwoo in the past, when he was an 18-year-old high school student.
Minwoo is not only handsome, but he is also a talented and popular webtoon artist. He finds a post-it note on his calendar one day, which leads him to create a new webtoon called 'December 8th'.
The webtoon becomes immensely popular from the start, but Minwoo begins to feel the pressure of his work, developing strange headaches. He then decides to search out his first love from ten years ago.
Max Changmin said, "It wasn't easy to act out two versions of the same person as they have such different memories and emotions, but I'm enjoying the process," and "Because the story revolves around the theme of one's first love, something everyone can relate to, I hope a lot of people tune in to watch."
Mnet's 'MiMi' will begin airing at 11pm on the 21st of February and will air every Friday for four weeks.
Source: [enews24]
Translated & Shared by: dongbangdata.net
JYJ Fantalk Source: dongbangdata.net
Share This