[Trans] 130124 Kim Jaejoong Returned As Solo Artiste, The Reason For Not Using 'Hero Jaejoong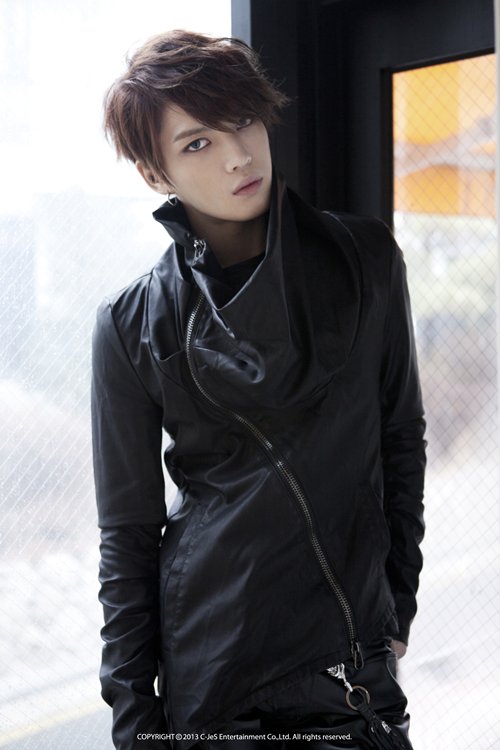 JYJ member Kim Jaejoong who made his return recently debuting as a solo artiste, expressed his reason for not using 'Hero Jaejoong' as his stage name.
At a cafe in Apgujeong on the 22nd of January, Kim Jaejoong had an interview for the release of his first solo album 'I' and expressed his thoughts on returning as his original status as a singer after a long break and his plans for the future activities.
During the beginning of the release of Kim Jaejoong's solo album, though the topics were surrounding his deep involvement in the compositions of the songs, the topic that made others curious is why didn't he use his own name for the album. Though it was not an unusual case for singers to release his/her own album with his/her own name, Kim Junsu who released his solo album 'Tarantallegra' last year, he used the stage name 'XIA' which was used when he debuted almost a decade ago. This caused a comparison among the two of them.
Actually the answer to the question is simply easy. Ever since he stepped into C-JeS, he has never used the stage name 'Hero'. Kim Jaejoong made his explanation, "Junsu prefer 'XIA'. I did talked to Junsu about this (using own name) before and Junsu himself felt that 'Kim Junsu' will be more suitable as a musical actor but as 'Kim Junsu' who sang pop music, 'XIA' would be more suitable." , "In fact, it is really more suitable.", "As for me, 'Hero' was a name I used during the time as five, but right now I am trying my best to find and capture my own way."
In that case, did he take note of Kim Junsu who has successfully released his own album and had a world tour? He denied and said, "To be honest, I am very envious. This friend of mine was able to have a world tour with a full album but my situation is a bit different.", "As I am only challenging new genre, thus I would not be bothered and Junsu would not be of a pressure factor to me."
However, as compared to dance songs, rock music tends to be more familiar at overseas. Due to its genre, it is able to conquer the world market easily. Kim Jaejoong expressed that if he is able to fill up the songs for the concert, he would have plans for a world tour. Although it is so, the reason for not liking a world tour is simply because of loneliness.
He said, "For example in Junsu's case, there are times where certain things are done out of own's will. It is so lonely that it kills.', "Junsu doesn't drink or join in the after-party with the staffs and would eat alone and went back hotel."
When asked "Do you drink?", he answered "Yes" and Kim Jaejoong's expression turn brightly with a "In that case, I won't be lonely."
source: wstarnews
credit: ktam @ Disp-TVXQ_JYJ
trans by: rachui@sharingyoochun
Momma's Source: sharingyoochun.net
Share This