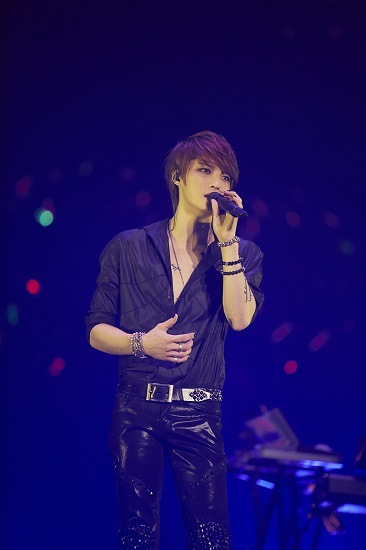 Kim Jaejoong's January single 'I' has become a hot topic for its long-lasting popularity both domestically and internationally.
Last week, the music video of 'MINE', the title song of Kim Jaejoong's first solo mini album, hit over 25 million views on China's biggest music video site Yinyue Tai.
A representative of his agency stated, "Kim Jaejoong's solo mini album has been receiving a lot of love since its release. Not only has it been achieving such great records on China's music video charts, but it also ranked 7th on Gaon's overall sales charts for the first half of this year, showing his strength as a solo singer."
Kim Jaejoong's first solo mini album was released in January and sold all 140,000 copies, with its following repackage album 'Y' selling all 50,000 copies as well. It was recently voted the best album of the first half of 2013 on Synnara Records.
His agency stated, "Kim Jaejoong's album was a collaboration with the legendary rock star Kim Bada and was a strong musical project. Kim Jaejoong has been receiving a steady stream of love both domestically and internationally through his solo tours. Though he faces restrictions in broadcasted appearances and the mass media, Kim Jaejoong's popularity is a long-running phenomenon that reflects the continuous love of his fans."
Source: [sbs etv]
Translated & Shared by: dongbangdata.net
JYJFantalk Source: dongbangdata.net
Share This