Tag Archives:
Press Coference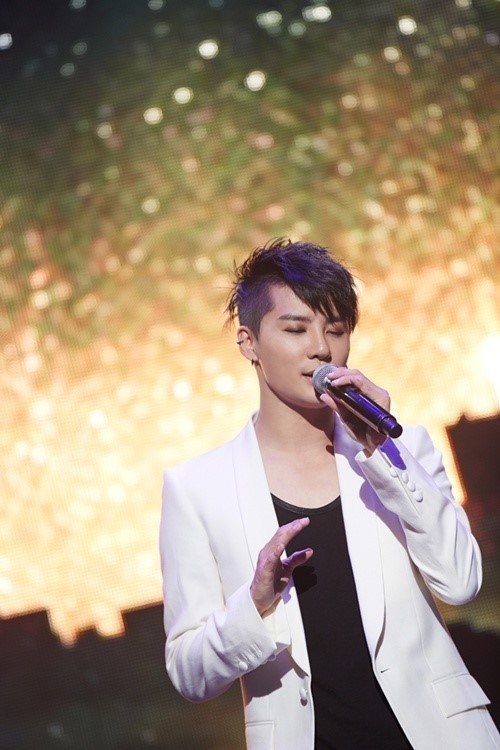 XIA (Junsu) has returned with an album full of challenges.
IA (Kim Junsu) held a showcase at the UNIQLO AX Hall on the 15th to commemorate the release of his second solo album 'Incredible'.
It's been a year since he last made an appearance as solo singer 'XIA', and not a member of JYJ. Although he has been busy as a musical actor, he put all his effort into preparing his latest album, and did not disappoint fans as he has come back as a more mature singer.
During the press conference that was held after the showcase, Kim Junsu said, "I tried to put as many different genres as possible in this album. I only started choosing songs after I decided which genres I wanted in my album, and I paid much more attention in my song selection process this year."
His vocal skills have changed drastically as well. Regarding this, Kim Junsu said, "I can't say that my time as a musical actor hasn't influenced the way I sing at all, but I tried very hard to find the perfect balance. I tried to find what worked best for each song, and applied that to my music, " and "I left it up to the feel of the song."
Kim Junsu emphasized, "This album was a great challenge for me. I wanted to discover a new side of me through this album."
He expressed his hesitation of filling the majority of the album with his own compositions. He said, "When artistes compose their own music, the good thing is that they are able to put all of their strengths into one song. But you might also get yourself stuck in one mould," and "Although I try to branch out when I write music, the quality of my album might drop if I become too greedy about writing and singing my own songs. I focused most on choosing the best songs."
The showcase that was held on the same day was aired live on MelonTV. Kim Junsu performed a total of four songs, 'Tarantallegra', '11 o'clock', 'I'm Sorry' and 'Incredible', to perfect his successful comeback.
Starting on the 20th in Bangkok, Thailand, Kim Junsu will set off on his world tour that will take him to Shanghai, China on the 20th, Seoul on the 3rd and 4th of August, and Busan on the 10th and 11th of August.
Source: [star news mk]
Translated & Shared by: dongbangdata.net
Momma's Source: dongbangdata.net
Share This