[Pic] 130521 Yunho – Gwanghwamun Sonata 2 VIP Premier Event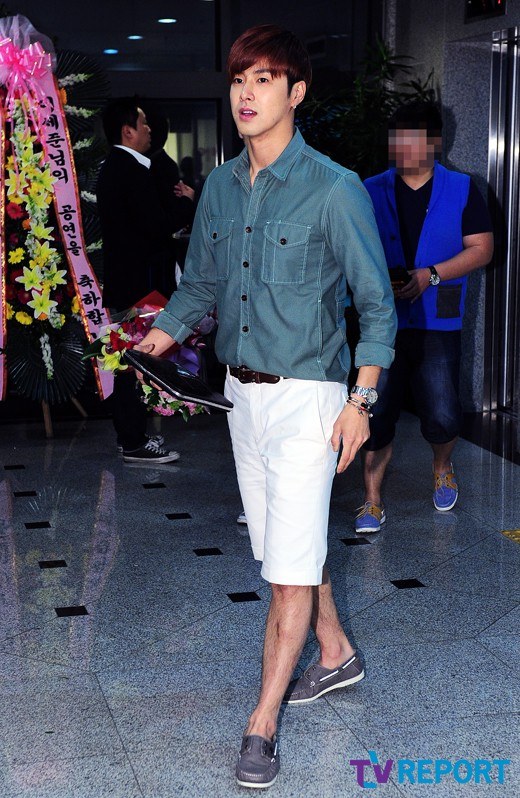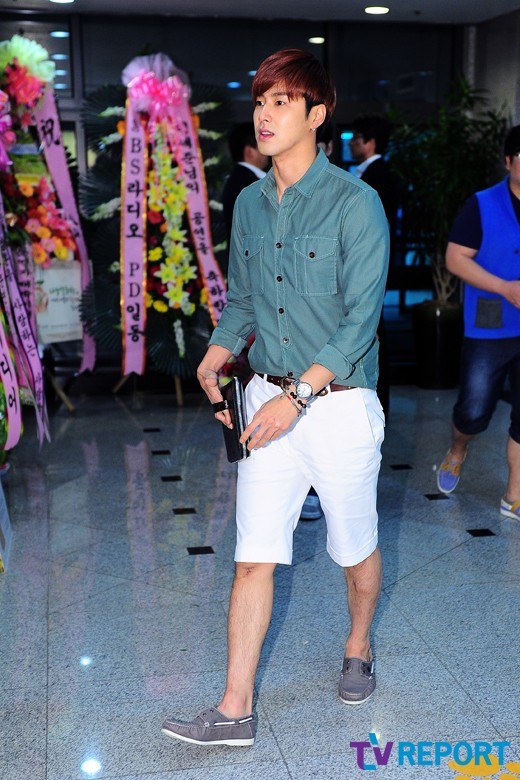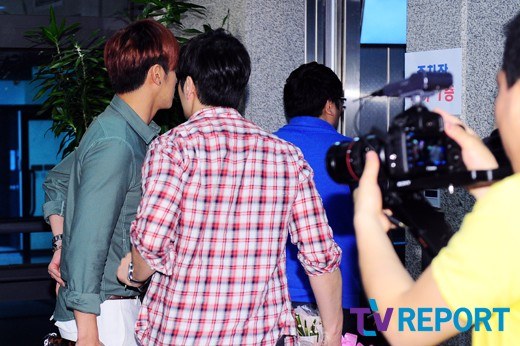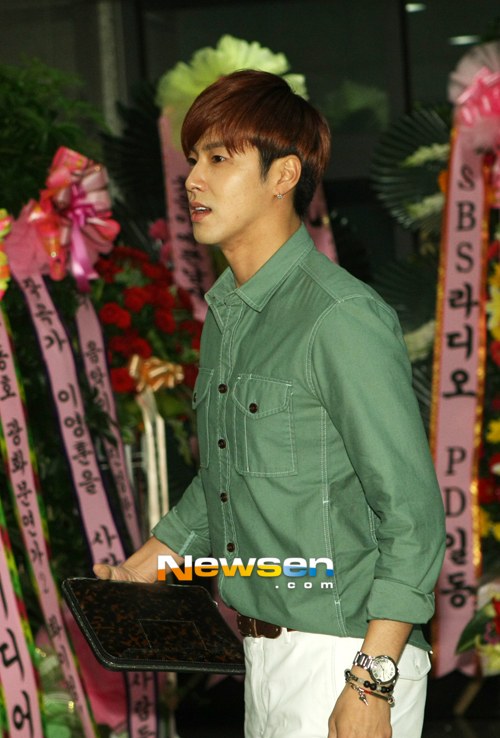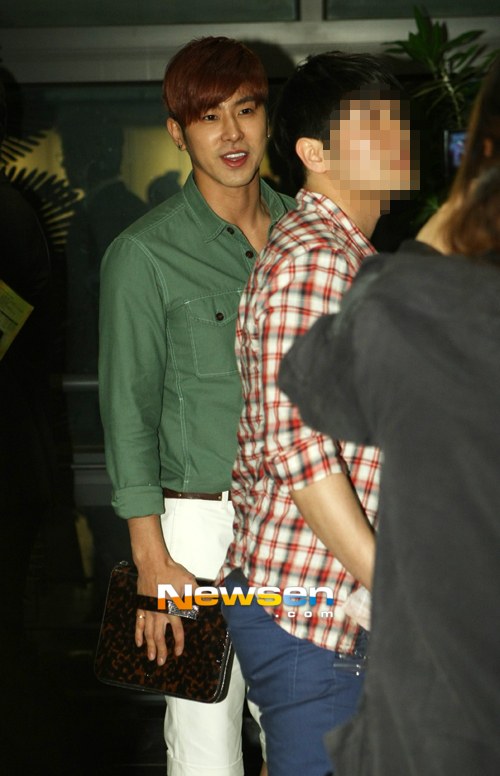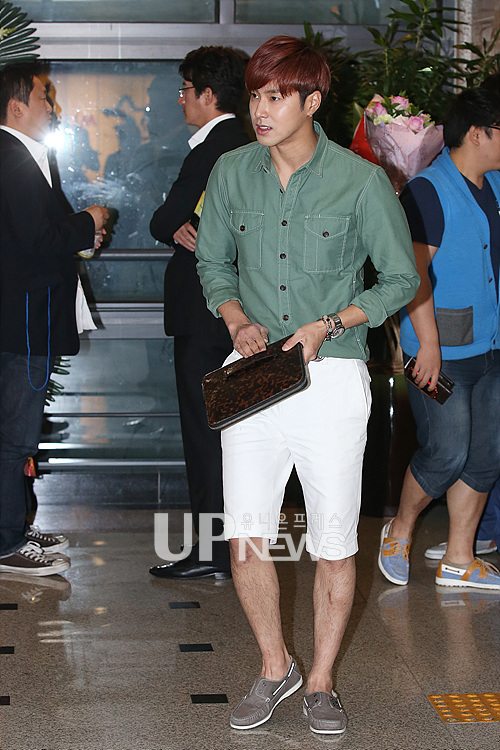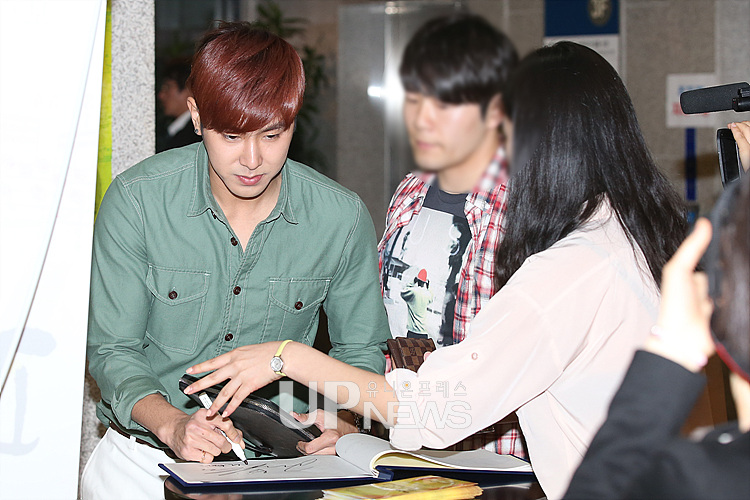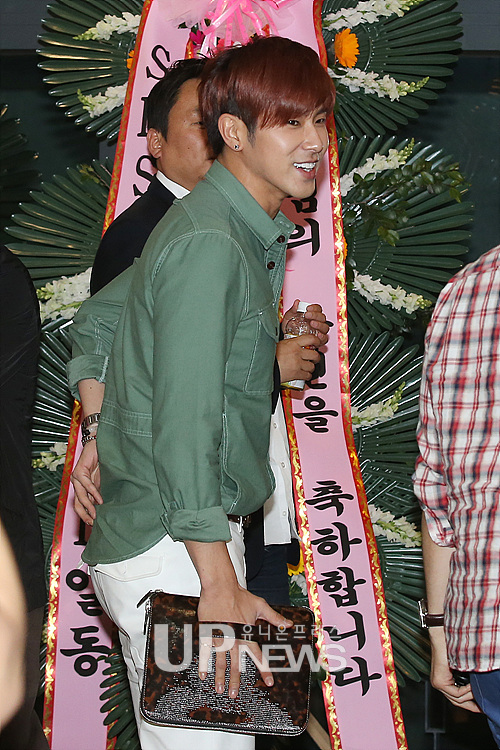 credit: tvreport+newsen+UP
shared by: sharingyoochun.net
JYJFantalk Source: sharingyoochun.net
Share This
[NEWS] JYJ's Junsu Will Hold the Last Concert of His World Tour in Germany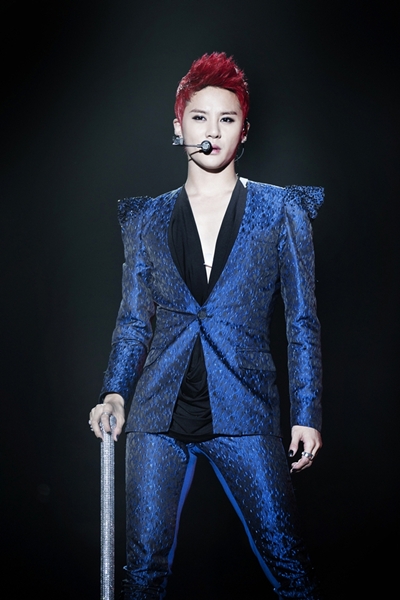 JYJ's Junsu will finish his world tour in Germany.
C-jes Entertainment, Junsu's agency, reported, "Junsu will hold the last concert of his world tour in Oberhausen, Germany, on November 30. He's the first Korean solo singer to tour Asia, North and South American, and Europe, holding concerts. This tour will set a new record in the history of the music industry in Korea."
Junsu will hold a concert at the Turbinenhalle Oberhausen on November 30. He's currently receiving a lot of attention as the first Asian singer to hold a concert at the Turbinenhalle Oberhausen.
Releasing the first solo album in May, Junsu toured Thailand, Taiwan, Indonesia, China, and Hong Kong for concerts, starting in Seoul. He also held concerts in such cities as New York and Mexico City.
source: TV Report
credit: korea.com
shared by: iXiahCassie
[TRANS] 111031 JYJ Spearhead The Opening Act Of Their European Debut With K-Pop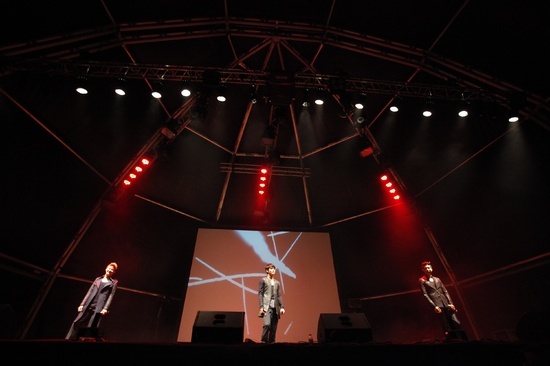 At their first solo concert in Spain, JYJ captivated their European fans with their musical performances. This became JYJ's small but meaningful and fruitful opening act of their European debut.
On the 29th at 9:15 (Spanish time), JYJ held the 'JYJ EUROPEAN TOUR CONCERT 2011′, a two-hour extravaganza featuring numbers from the group's worldwide album and Korean album 'In Heaven', at Barcelona's POBLE ESPANYOL.
Regardless of the chilly weather, JYJ donned short-sleeved t-shirts and repaid the 3,000 or so audience members with a satisfactory performance. The fans cheered and made sure they didn't miss a single moment till the end of the concert.
Also, JYJ seemed to passionately throw their hearts and soul more fully into this performance than usual, as if they were taking into consideration the fact that the acoustics weren't great because of the fact that it was an outdoor performance.
JYJ's concert began 15 minutes later than it was supposed to. When JYJ appeared in white suits amidst a cloud of thick smoke, the fans began screaming and shouting.
JYJ began singing 'Empty' as their opening number and their fans followed along. Dancing in sync with their Spanish dancers, JYJ completed their performance of 'Empty'.
JYJ gave a short greeting in Spanish. They then promised in Korean, "We've kept our promise with our fans. We'll work hard to create a great performance. We'll create lots of opportunities for you all to see JYJ often."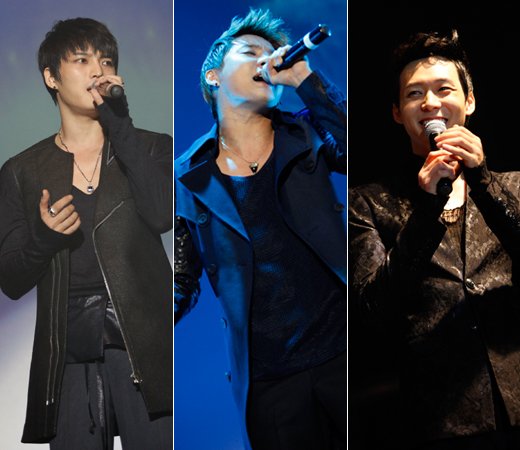 JYJ then sang 'Pierrot', 'Ayyy Girl', and 'Be My Girl' to get the audience even more pumped up. As it was a performance without any special guests, videos and songs of JYJ would play when JYJ left the stage to change outfits.
After changing from white to black suits, JYJ sang 'I Love You' from their 'The Beginning' album. While singing 'I Love You', Junsu showcased his dancing skills with the Spanish dancers.
The individual performances stood out as well.
Jaejoong sang 'I'll Protect You' from the drama 'Protect the Boss'. Junsu sang a rendition of 'You are so beautiful', which was used as the theme song of 'Scent of a Woman', while Yoochun sang 'Found You' from 'SungKyunKwan Scandal', which he also starred in as the main character.
Though JYJ are not fluent in Spanish, they didn't forget to say 'Gracias (Thank you)' to their fans after every song.
JYJ's volubility was still kicking. When Junsu asked the other members if they knew any Spanish words, Yoochun sang, "Besame Mucho(Kiss me)." Hearing this, Jaejoong said, "Te quiero (I love you)," while Junsu spoke for the team as he said, "Os queremos (We love you)."
Not willing to lose in this battle, Yoochun said, "Besame te quiero" and had the 3,000 audience members laughing and cheering.
The stages that followed were extravagant. JYJ sang a medley of 'I.D.S' and 'Be the One' with lasers for special effects.
When they sang 'Nine' and 'Mission', JYJ changed outfits again and made sure to give their fans as much fan service as they could.
JYJ said, "If we're able to come back to Spain again, we'll work hard to provide a better performance than today's. Please keep loving JYJ."
Singing 'In Heaven' and 'Get Out' as their encore numbers, JYJ completed their jam-packed, two-hour concert. The fans found it hard to leave the venue as they stood, wanting more. JYJ ran back on to perform the remix version of 'Empty' to thank their fans for waiting in tents two days before the concert to see JYJ.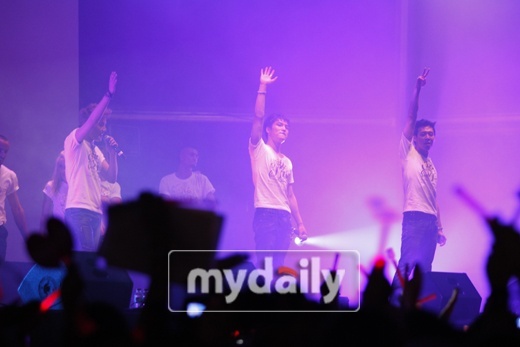 Source: [TV Report]
Translated & Shared by: dongbangdata.net
Momma's Source: sharingyoochun.net
Share This