[TRANS] 130121 The Last Group Photo Of 'I Miss You' Is Released, "Park Yoochun And Yoon Eun Hae Are The Best Actors Ever"
A group photo from the last filming schedule of 'I Miss You' has been released.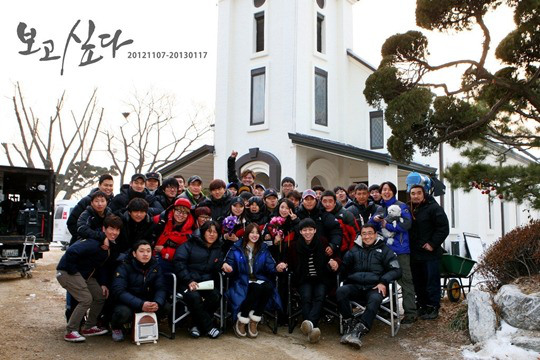 MBC's Wednesday-Thursday drama 'I Miss You'  ended on the 17th, and on the 21st, a staff member released a photo on the fan community board of 'I Miss You' with the words, "Because there were people who wanted to see this… Park Yoochun and Yoon Eun Hae are the best actors I've ever met."
In the posted photo were leading roles Park Yoochun and Yoon Eun Hae, holding hands with the staff and smiling at the camera. The bright expressions of the staff and actors reflected the warm atmosphere of the last filming schedule.
Netizens who saw the photo left comments such as, "Now that I've seen this photo, I feel like I really have to let 'I Miss You' go now", "Great job everyone~" and "Everyone looks great together."
 Source: [TV Daily]
Translated & Shared by: dongbangdata.net
Momma's Source: dongbangdata.net
Share This