[News] 111001 What made 'Protect The Boss' so popular with viewers?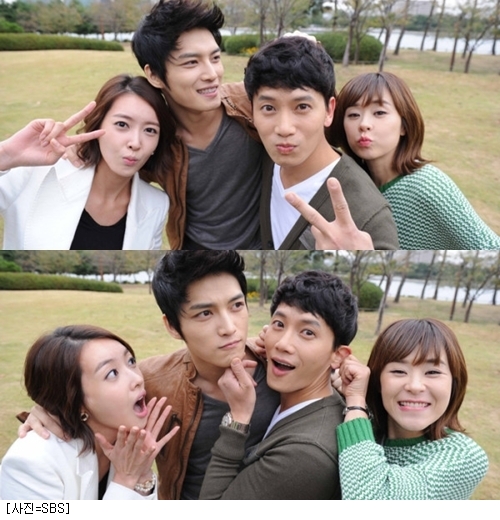 SBS's 'Protect the Boss' seemed to come out of nowhere with its strong popularity, and many viewers who had no expectations were ultimately surprised by its quality content. But what made this drama stand out from the rest?
'Protect The Boss' was a feel-good drama that didn't have any negative elements of an affair or a broken family; it also lacked a character that you loved to hate. The way that the characters caused problems in the story were endearing in their own way, and when the characters plotted against each other, the situation turned out pretty comical in the end.
For example, there was potential for 'Cha Ji Hun' (Ji Sung)'s ex-lover 'Seo Na Yoon' (Wang Ji Hye) and 'Noh Eunsul' (Choi Kang Hee) to get into a messy rivalry over Cha Ji Hun. But the two didn't try to make each other's lives miserable, and they become close friends.
Meanwhile, Cha Ji Hun and 'Cha Moo Won' (JYJ's Jaejoong) were rivals for a long time; instead of competing intensely against one other, the two fought like grade-school students. They would say things like, "I really don't like him", and get into scraps with one another that made the audience laugh. In reality, the two seemed like childhood friends rather than enemies.
'Protect the Boss' broke the mold of traditional Korean dramas, as the audience was able to relate with the more "average" and down-to-earth characters. Those who appeared to be the "bad" guy in the story actually wasn't some horrible, irrational demon come-to-life; in the end, they were individuals who made some bad decisions, but ultimately sought happiness. The fact that these characters were relatable made the audience fall in love with the drama.
But the characters weren't the only aspect that helped 'Protect The Boss' gain popularity. The main issue in the storyline didn't lie with the characters' conflicts with one another — it was in trying to disprove the stereotypes of being rich.
For example, Cha Ji Hun has a panic disorder, and although he is the boss, he cared very little about his job. He became a better man after meeting Noh Eunsul, but still had no ambition to take his father's place in his company. He doesn't want to inherit his father's wealth, but even so, his colleagues called him mocking names like 'Papa's boy'. The story follows the hardships he endures before he could successfully break free from his situation.
'Protect the Boss' was comical and funny, and it also deconstructed the stereotypical 'Cinderella' story. Devoid of melancholy, excessive love, and senseless hatred, the story simply told of a person's journey to find happiness in a relatable way.
Source & Image : Newsen
credit: allkpop
Momma's Source: sharingyoochun.net
Share this: