Queen of Ambition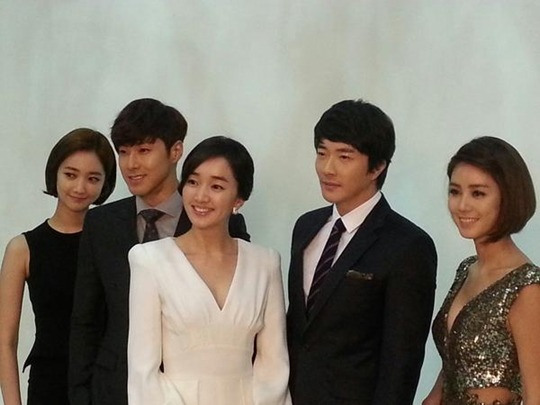 "Oh what a tangled web we weave when first we practice to deceive…."
Sir Walter Scott
Queen of Ambition Synopsis
"When you grow up in extreme poverty, the experience can instill a steely resolve to succeed at all costs. Joo Da Hae (Soo Ae) is determined to leave her life of poverty behind and will stop at nothing until she achieves the wealth and lifestyle she so desires. Ha Ryu (Kwone Sang Woo), who loved Da Hae and would have done anything for her, is used and betrayed by her in her greedy quest. He later becomes a public prosecutor who must bring her down. But the heartless Da Hae, who rises to become First Lady, has plenty of others who will sacrifice themselves at her whim, including the smitten Baek Do Hoon (U-Know Yunho of TVXQ). Can the ruthless Da Hae be stopped before she goes too far? "Queen of Ambition," also known as "Yawang," and "Night King," is a 2013 South Korean drama series directed by Jo Young Kwang and Park Shin Woo and based on the manhwa written by Park In Kwon."
Synopsis credits courtesy of: www.viki.com
I admit that I'm a bit behind on my opinion of the new drama "Queen of Ambition" that stars one of my favorite people–Jung Yunho. Yes, this American eo-meo-ni unabashedly proclaims that Yunho is her favorite in this drama. What can I say? Yunho has this boyish charm thing going on that just disarms you from the start. He's playing sweet naughty, but as this drama progresses I am interested in seeing how Yunho intends to mature the  character of Baek Do Hoon, a hockey enthusiast. I guess that could be up to the producer, writer, and director, but it also the responsibility of the actor to convince the viewers that this role is believable. It's a bit early to say, but I am enjoying Yunho immensely.
The lead female character Joo Da Hae seems a bit stiff, but this is probably deliberate. After all, she has to portray someone who kills and agrees to cover it up to advance her personal career.. She tends to be judgmental, drawing back from Ha Ryu, her lover and the father of her daughter, when she discovers that he has been providing for the family by working as a male prostitute. She had attempted to go this way years before, and Ha Ryu rescued her and has given up everything–his dignity and his body– to put her through college.
My sympathies are with the young lovers because they lack wisdom, and out of this lack arises a murder cover-up and a life of hiding from Joo Da Hae's step-brother.
There is also another element present in this drama–the older CEO sister of Baek Do Hoon [Yunho]. Hints have been dropped here and there that seem to indicate that Do Hoon is her son, not her younger brother.
BTW, I am happy to see Ha Ryu's aunt being portrayed by veteran actress Lee II Hwa. She starred with Jung Yunho in "Heading To The Ground".  If I'm in error please correct me. 🙂
I will write again after absorbing a few more episodes. This drama is well written, directed and produced.
Update:       
O.K.  I just absorbed a few more episodes as I promised and My! My! My!. I'm almost speechless, and, if you have been visiting this blog over time you know that is not my norm. This woman is unbelievable. As long as things are looking up she is right with you. As soon as her little imaginary world starts to topple, she's ready to ditch you and start clinging to the next available rock. What woman deserts her child like this? The Momma Bear in me is starting to snarl!!! This reminds me of Miss Ripley in some respects because both women are manipulators, but I believe Miss Ripley was less mercenary than Joo Da Hae. They both faced loss early in life, and I sympathize with Joo Da Hae concerning the sexual abuse, but even taking her early childhood into account–there is no justification for the way she treats those who love her. She is a formidable enemy, and she has one many-faceted goal in mind–prestige, money, power, and success. Joo Da Hae is driven by fear–fear of being without provision and without love. Somehow she remains a small girl who wants everyone to take care of her, right or wrong. I cried with Ha Ryu, the most loving, naive man possible, when she told him that she knew what he did at his job. He was suffering all of that degradation just to please and provide for her. She gave him disrespect in return.
Right now, this drama is sizzling on the bar-be. There is a volcano poised to blow at any moment and when it does I guarantee you that Joo Da Hae will be safely conniving to be somewhere else.  Let's see what's cooking up for next week. In the meantime here are a couple of the Queen of Ambition OST songs to listen to…
Video credits: Yozohhh1+BubbleFeetGravityOST+santosaguitar
Video Source: youtube
Narrative credit: Momma Cha @ jyjfantalk
Share This