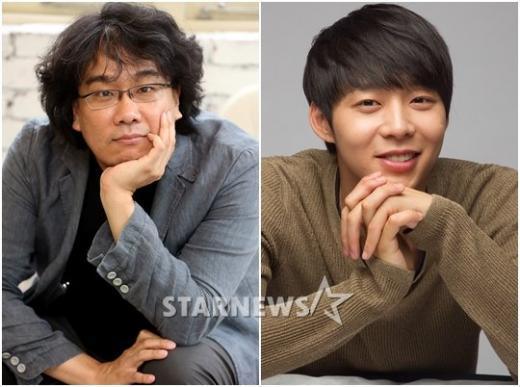 Regarding the fact that JYJ's Park Yoochun will be appearing in 'Sea Fog', Bong Joon Ho revealed that the star was highly recommended by Director Shim Sung Bo himself.
Bong Joon Ho met with reporters at a restaurant on the 27th and stated, "Director Shim Sung Bo highly recommended Park Yoochun from the very beginning for his role in 'Sea Fog'."
'Sea Fog' is the movie adaptation of the play with the same name, and is being produced by Bong Joon Ho and directed by Shim Sung Bo, who took part in writing the scenario of 'Memories of Murder'.
Kim Yoon Seok play the role of the captain while Park Yoochun will play a crewman and antagonist of the captain.
Park Yoochun has been recognized for his talent as an actor through TV dramas such as KBS 2TV's 'SungKyunKwan Scandal' and SBS' 'Rooftop Prince', but this will be the first time that he appears in a movie.
Director Bong Joon Ho stated, "I think Park Yoochun is the kind of person who is capable of taking on a wide variety of characters," and "Director Shim Sung Bo was very interested in Park Yoochun from the very beginning." He also added, "I'm happy to be working with Director Shim Sung Bo, and I believe we will be able to make a great movie."
Meanwhile, 'Sea Fog' will begin filming at the end of this year and is expected to be released in the first half of 2014.
Source: [star mt]
Translated & Shared by: dongbangdata.net
JYJFantalk Source: dongbangdata.net
Share This