[Trans] 121104 Pale And Fatigued Kim Jaejoong's 'Fighting Spirit Against Flu' At Indonesia's Fan Meeting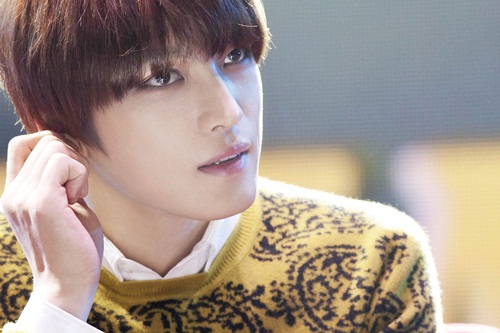 Kim Jaejoong caught a bout of severe flu and under the situation where he was unable to speak, he still continued to keep his promise with the 4000 fans in Indonesia.
C-JeS expressed on the 4th, "On the day before Kim Jaejoong left for Indonesia, he caught a flu and was advised to rest. After discussion on postponement or cancellation, Kim Jaejoong insisted on going for the fan meeting for the fans who have been waiting."
During the event on the 3rd at Jakarta's Mata Elang International Stadium, Kim Jaejoong did not forget to communicate with the fans and wrote a letter to express his thanks for the fans. As he was unable to sing as well, he felt apologetic and replaced it with handshake and photo session with the fans.
In the letter, Kim Jaejoong mentioned, "Very sorry to everyone, I do not know what to say. My vocal condition is not good due to the bad flu and am very troubled. Even so, I still want to create memories in a closer way with everyone."
The appearance of Kim Jaejoong at an emergency room of a certain hospital in Seoul on the wee morning of 2nd sent the fans in panic. He was slated to be having an event that afternoon in Indonesia but visited the hospital due to his severe flu. As his health status continue to deteriorate, his schedule was unable to be confirmed but Kim Jaejoong managed to go through the event in Indonesia.
C-JeS Entertainment expressed, "After Kim Jaejoong return to Korea, he will be recuperating through ample resting and health management."
source: sportsseoul
credit: kimjaejoong baidu
trans by: rachui@sharingyoochun
Momma's Source: sharingyoochun.net
Share This