[TRANS] 130111 [Interview] TVXQ l Changmin "I Find Joy In The Thought That Today Is Always Better Than Yesterday"
TVXQ's 'maknae' (youngest member). A small and quiet voice. The face of a person who grew up well. These were the few images we remembered of Max Changmin before the interview. Even during it, he was quiet, well-mannered, and gave us a peek at the humor that befits the youngest of the group. With these characteristics, Max Changmin talked about the TVXQ we know today. A group that has a very distinct divide between passionate fans and the public. A group that is creating its identity from scratch yet again. Max Changmin calmly discussed these points that others may have been hurt to hear about. And in that calmness, he is nurturing his competitiveness. He knows he is lacking in his dancing skills, so he works on it like a madman. He is nurturing his competitiveness to "never regress and nurture my promising skills whenever I start something." The youngest who had always smiled is now starting to let his voice be heard, and he objectively looks back on his team's progression and thinks of what will come next. He says he keeps moving forward with the thought that 'There must be something more to come', and it sounds more like a spell he places on himself rather than a mere wish. So many things have happened, but there must still be something more to come. For TVXQ. For Max Changmin.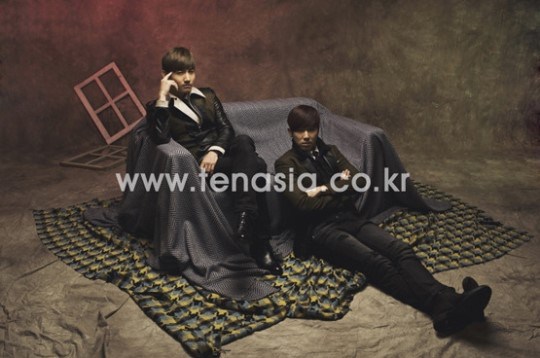 – You've completed all activities for your second album as a duo. How would you critique yourself?Max Changmin: Our activities for our fifth album 'Why' were filled with songs and lyrics that worked well with our situation at that time as a duo. We did have the intention of showing that we were still going strong. But when we were preparing for this album, we were really worried because we thought that since the fans and public match TVXQ's image with a 'strong, intense' performance, that image would just intensify more and more if we kept performing that kind of music. To be honest, 'Catch Me' wasn't a song that completely appealed to the public, so I won't go out on a limb and deny that there are as many people who didn't like the song as there are people who did. But we have to embrace that response, and when I look back on our activities, I believe it was a transition period that we had to experience eventually. It was another step we took to widen the spectrum we have
"I fell for Choreographer Tony Testa's compliments"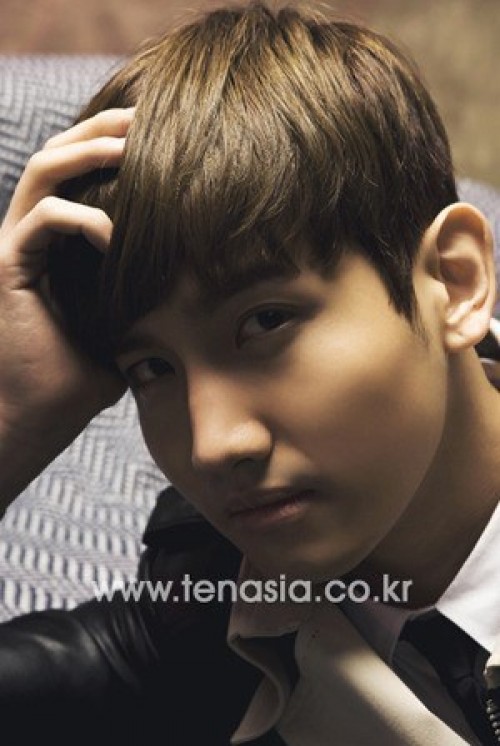 – With regards to widening the spectrum, the performance of 'Catch Me' begins with the two of you facing each other like a mirror, battling it out and then expanding to include the dancers. You must have had to put in a lot of effort to go one on one with U-Know Yunho, whose biggest strength is in dancing?
Max Changmin: Because everything was a new challenge, from the choreography to the song itself, I think I took on everything with more 'determination' than usual. Yunho is such a good performer to begin with and the 'Catch Me' choreography is about seeing another side of myself, so I was worried that the quality of the performance would be damaged if one person fell behind. I'm not someone who has a lot of confidence about my dancing, but Choreographer Tony Testa kept complimenting me over and over again. I fell for his sweet talk of, "Max, you're really great. You have talent. Have confidence in yourself." (laughter)
– If 'Catch Me' is a performance with a perfect concept, 'Humanoids' feels like it's less intense and more relaxed within a generalized style of choreography.
Max Changmin: Tony Testa had to express the rage against a lover who is trying to leave with his 'Catch Me' choreography so I thought, 'Ah. We must be the only people this guy is doing this to.' (laughter) But then I saw Jong Hyun's expression in SHINee's 'Sherlock' and I could see that he had asked Jong Hyun to show intense emotions on his face as well. On the other hand, I felt like I could be more relaxed and enjoy dancing to 'Humanoids'.
– 'How are you' focuses on the two people's harmony, while songs like 'destiny' and 'getaway' utilize your vocal talents to the extreme. How was it recording an album as you increased your responsibilities as a vocalist and took on a new challenge?
Max Changmin: In the past, we were given parts that really fit our vocal range from the part-division process, and I was usually in charge of what people call the 'screaming' part of the songs. But now that it's just the two of us, if we don't expand the range we can take on, people will look at us and think, 'As expected, they can't do it with just two people,' so we worked really hard on that. People around me tell me to take care of my throat and they tell me not to push it too far because I'll have a hard time when I get older, but thankfully, I'm still okay. I think I've discovered my own techniques, and I think we're able to carry a song from the beginning to the end better than before. Though that may be a cocky thought… (laughter)
– Though you were probably stimulated by your competitiveness, there must have been a fundamental change that took place?
Max Changmin: I thought to myself that I needed to do really well during the promotions of our last album, and I think for this album, I was more sincere with the recording process than I've ever been before. But that doesn't mean that the pressure has increased. Producer Lee Soo Man said, "You shouldn't strain yourself for your songs." I think this applies to anything, though I didn't know that in the past. So I'm more sincere about my songs these days, but I try to enjoy the whole process.
"I really hate 'feeling inferior'."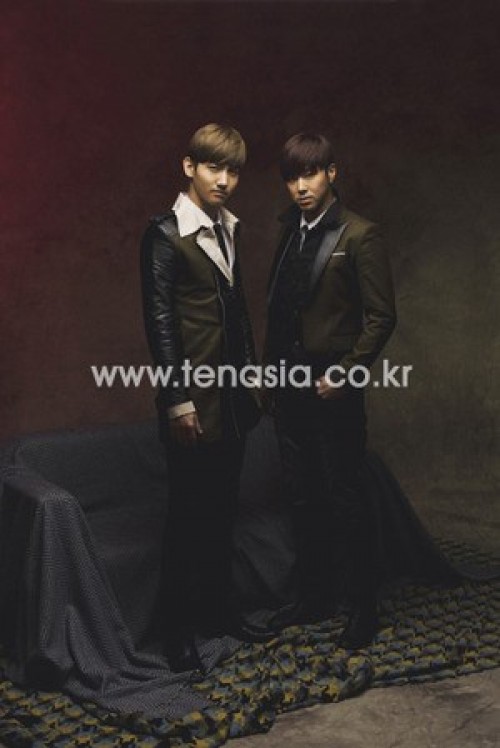 – It feels as though you look back at, not only yourself, but the past and present of TVXQ, in an objective perspective in order to face what comes next. TVXQ is a team that has always had its own unique color with a passionate, large-scale fandom behind it and you're currently in the process of remaking that color. What do you worry about as a person in the center of such changes?
Max Changmin: Songs like 'O-Jung.Ban.Hap' in the past or last year's 'Why' were ones that our fans liked more than the public. There's always been a distance that's stopped us from getting close to the public, so not only did we change our music, but we also appeared in variety programs to create more opportunities to interact with the public. If we get stuck in the mindset that 'We're this kind of group, so we should do this', we'll fall into mannerisms. We have to keep accepting the changes in the flow of music if we don't want to be static.
– Could you say that your individual activities, including your role in the Japanese movie 'Run With the Gold', are a part of your efforts to appeal to the masses?
Max Changmin: I believe that Yunho and I have to shine brighter as individuals to create a synergy effect that pulls the team forward. And though we're a group that's known for our performances, it would be hard for us to keep performing at the intensity we pursue right now forever. As our bodies age, we'll be less able to perform at that level. (laughter) I think a natural change will come about our activities as we go through that process.
– During your interview for 'Run With the Gold', you said, "I've done a lot of things as a member of the TVXQ team for the past eight years, but I learned so much by working with such great actors." What was it like to go from working with TVXQ members you've done everything with for years, as well as familiar staff members, to working on something you've never done before with people who speak a different language?
Max Changmin:If I had known from the start how hard it was going to be, I probably wouldn't have done it. (laughter) Because the filming schedule clashed with our live tour schedule, I had to go back and forth from the filming set to the concert venue and it was hard for me to accept the two worlds, that were completely different from each other, into my life. And because I was with actors and staff who were working so hard and giving their all for the movie, I was worried that even if I tried my best, the end result wouldn't be as good as it should be. But I think what helped was my personality  to never regress and nurture my promising skills whenever I start something.
– Looking back at your transformation from when you made your debut to where you are now, it feels like you enjoy the process of running headlong into things and progressing.
Max Changmin: What's quite strange is that from the beginning, I've never had the dream of 'I want to be a singer who sings this kind of music' or 'I want to be an actor who does that kind of acting'. Back when it hadn't been long since my debut, everyone else had a dream so I used to believe that I was wrong for thinking that way. Even now, I don't have an ultimate goal. But to use a common phrase to describe my personality, I really hate 'feeling inferior'. (laughter) I find joy in the thought that today is always better than yesterday, and I want to keep moving forward.
– You're only 24 but you've already accomplished so many things as a member of TVXQ, and you're going to be the first Korean singer to hold a five-leg Dome tour in Japan. What lies ahead of you after this?
Max Changmin: I haven't really thought about what I should do next. But I have a vague anticipation that when we finish our Dome tour, there will be a bigger stage waiting for us, and there will be a new world that we haven't experienced yet. That anticipation of 'There must be something more to come' is what has kept me moving forward till now.
Source: [10asia]
Translated & Shared by: dongbangdata.net
Momma's Source: dongbangdata.net
Share This