Director Jang Jin recently posted a photo he took with JYJ's Kim Junsu.
On the 10th, Jang Jin posted a photo on his personal Twitter account with a caption that said, "The guy behind me, he's amazing. But he's so kind, almost to a fault. I'm envious of him, and grateful to him."
The photo shows the director looking into the camera while Kim Junsu stands behind him with a warm smile on his face. The orchestra behind the two people have also drawn the attention of many.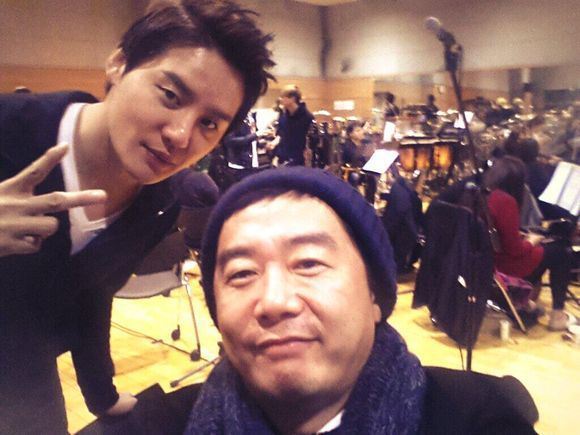 Netizens who saw the photo left a variety of comments like, "I'm so excited for 'December'," "Looks like you guys are rehearsing late into the night," and "I can't wait for your first-ever musical."
Meanwhile, 'December', which will feature Jang Jin as its director and Kim Junsu as its leading role, will open its curtains on the 16th of December.
Source: [osen]
Translated & Shared by: dongbangdata.net
JYJ Fantalk Source: dongbangdata.net
Share This