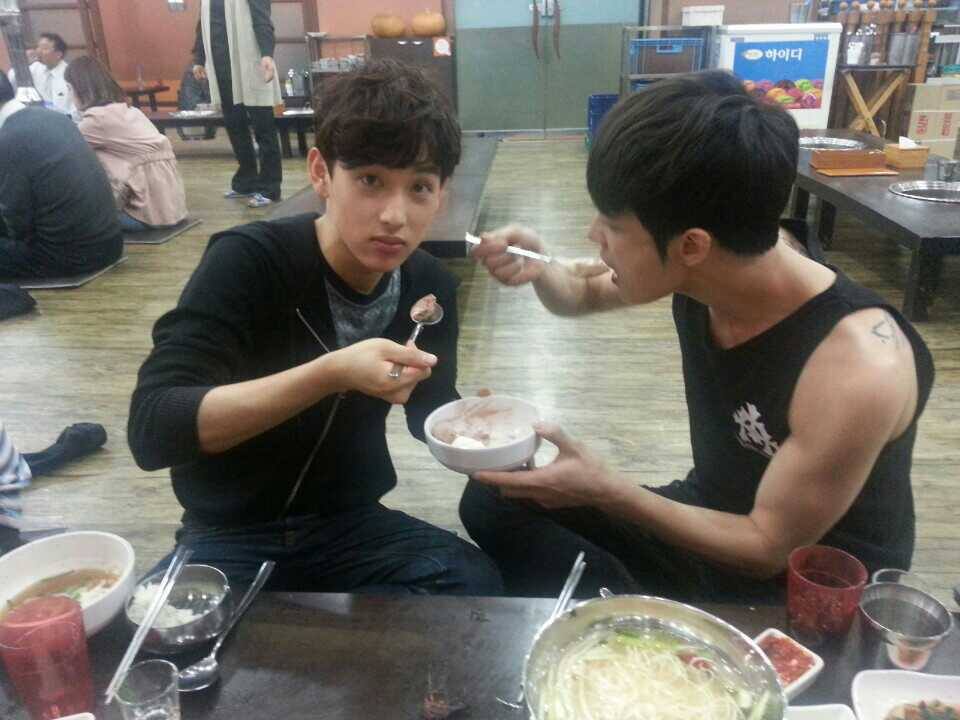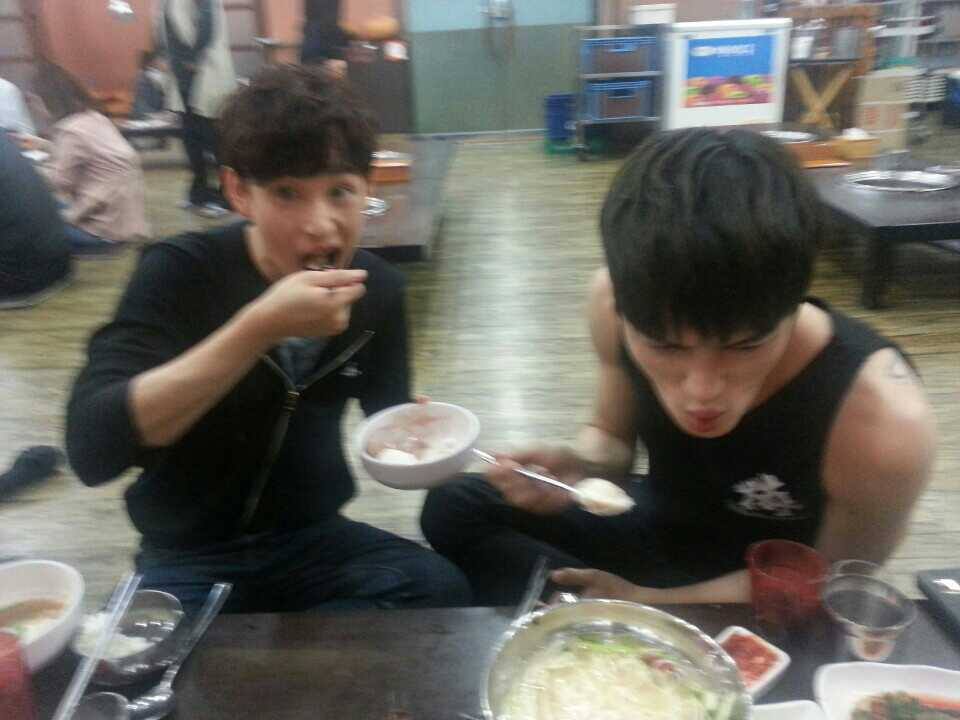 Fans are getting more teasers from these two cute siblings from the set of "Triangle". JYJ's Jaejoong and ZE:A's Im Si Wan are seen sharing a bowl on the latest update posted on Jaejoong's Facebook account.
Jaejoong shared two pictures of him and Si Wan when they ate a bowl of ice cream in a restaurant. Both of them posed in somewhat hilarious expressions when they scooped ice cream to their mouth.
"The second and third brothers are sharing a big bowl of ice cream," wrote Jaejoong as the caption of the pictures. Jaejoong seemed to be having a brain freeze right after he put a big spoon of ice cream into his mouth.
The two idol stars will be playing as two of the three brothers in "Triangle" who got separated after their parents' death just to be reunited 20 years later with difficult and unexpected circumstances. Lee Bum Soo will play as the first brother to complete the siblings.
"Triangle" is planned to air its first episode on May 5to fill the slot that will later left by "Empress Ki".
credit: ttwigo
shared by: sharingyoochun.net
JYJ Fantalk Source: sharingyoochun.net
Share This