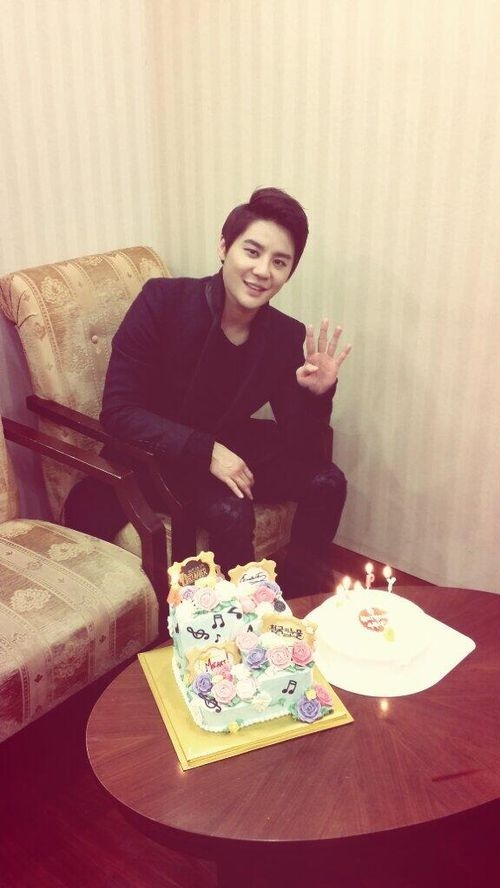 Group JYJ's member Junsu revealed how he feels about celebrating his 4th musical debut anniversary.
Yesterday, Junsu posted on his Twitter, "Today is my 4th debut anniversary as a musical actor. 4 years ago was such a nerve-wracking moment as I went on stage for the first time, but today as I sang on the stage was so special to me~ I'll always try harder" along with a picture.
In the picture, Junsu is sitting in front of a cake, holding up the number 4 with his fingers.
Internet users who saw this commented, "Please continue to show us great musicals," etc.
Photo Credit: Junsu Twitter
credit: kpopstarz
JYJ Fantalk Source: sharingyoochun.net
Share This