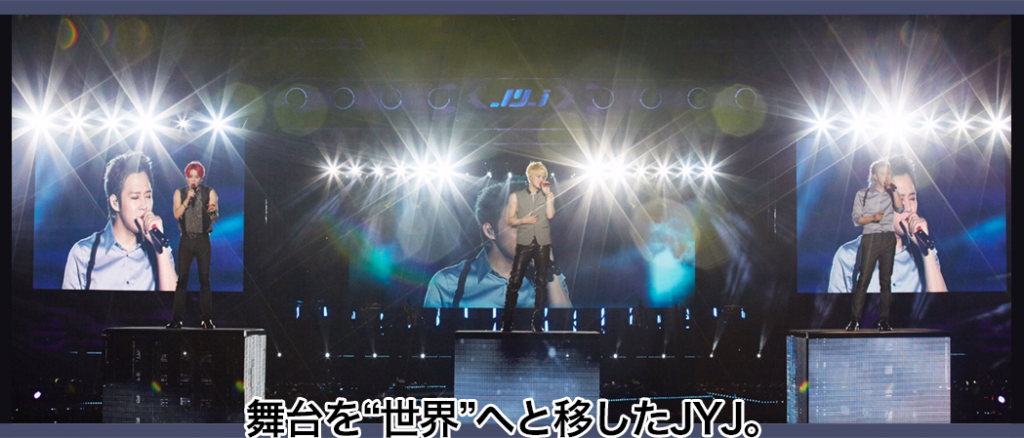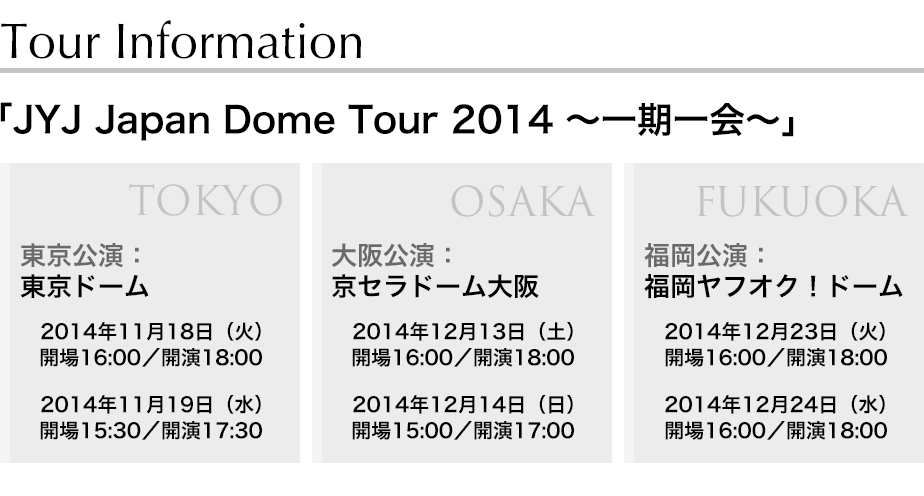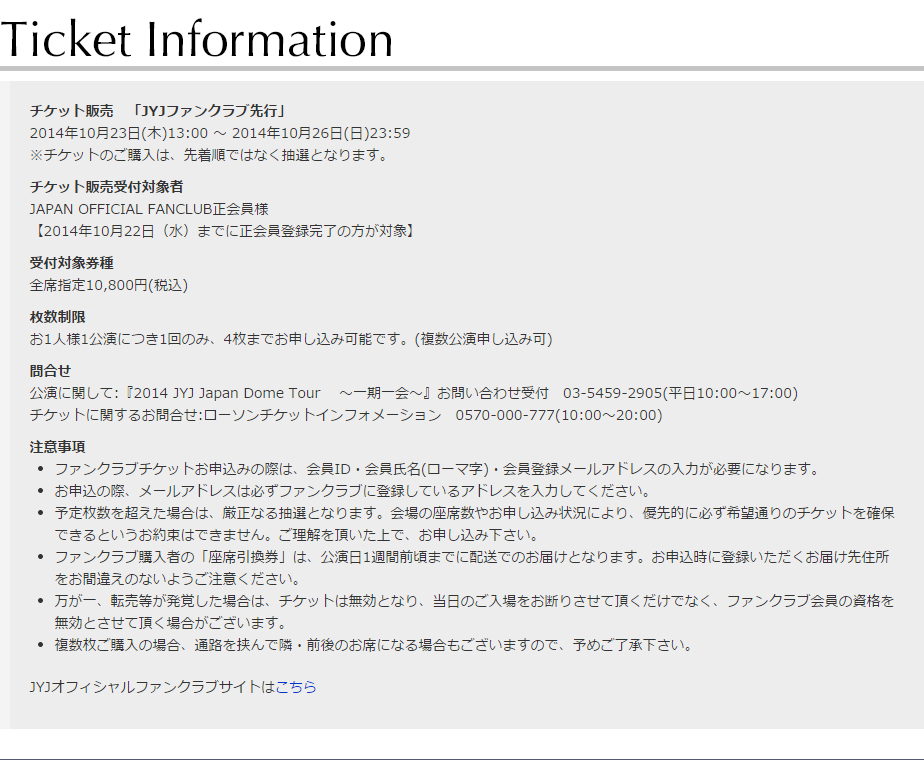 Nov 18, 2014 (Tue) – Tokyo Dome – Gates open 16:00 / Concert start 18:00
Nov 19, 2014 (Wed) – Tokyo Dome – Gates open 15:30 / Concert start 17:30
Dec 13, 2014 (Sat) – Osaka(Kyocera) Dome – Gates open 16:00 / Concert start 18:00
Dec 14, 2014 (Sun) – Osaka(Kyocera) Dome – Gates open 15:00 / Concert start 17:00
Dec 23, 2014 (Tue) – Fukuoka Dome – Gates open 16:00 / Concert start 18:00
Dec 24, 2014 (Wed) – Fukuoka Dome – Gates open 16:00 / Concert start 18:00
Lottery application for JYJ Japan members will start on Oct 23, 1 PM to Oct 26, 11:59 PM.
Lottery for the 3 Domes will happen simultaneously.
Official concert site: http://jyjjapantour2014.jp/
Ticket price: 10,800 JPY (including tax)
Application: Can apply for maximum of 4 tickets per concert date
***
Ticket Lottery in Japan and how it works
1. Official fanclub members usually have the priority to apply for tickets ahead of the publlic sale.
2. The ticketing will be done via lottery, which means you can either get the tickets or not. The seats are also pre-assigned and the ticket price remains the same wherever you are seated.
3. After the lottery results are announced, you are usually given a time frame to pay for your tickets. Unpaid tickets will be included in the public sale.
4. There will also be a public sale to give non-fanclub members a chance to grab tickets. You can usually buy them through convenience stores.
5. You can only know your exact seat when you go to the venue to exchange your ticket at the entrance.
Source: http://jyjjapantour2014.jp/
Translations & Info by: @rubypurple_fan
Shared by: JYJ3
JYJ Fantalk Source: JYJ3
Share This