[Trans] 121214 [A Style's Celeb] An Interview With Kim Jaejoong, Who Has Settled Down As An Actor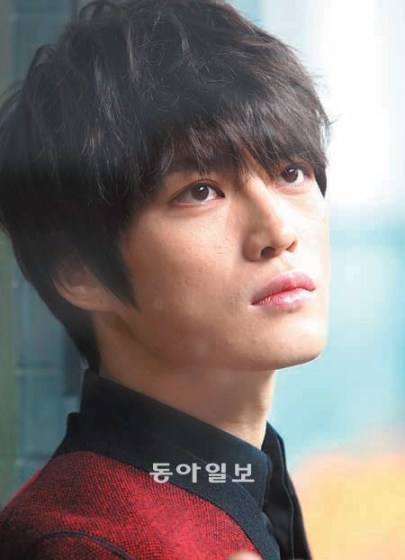 Lights and ornaments for each room… call me an interior design enthusiast
Kim Jaejoong (27) will not be able to forget 2012. This is because it was the year that Kim Jaejoong moved away from his title as a member of JYJ and made his mark as an actor. He garnered much attention for his role in the drama 'Dr. Jin' and has taken his first step to becoming an actor on the big screen through his role in 'Jackal is Coming'.
Even amidst his busy schedule, Kim Jaejoong is never idle in one aspect. Working on the interior design of his house.
"I think I have a knack when it comes to interior designing. Haha!"
He smiled brightly when the topic of interior designing came up and began talking animatedly. He said, "I have a lot of affection for the house I'm currently living in," and "Whenever I have a spare moment, I work on the interior design of my house." Kim Jaejoong once revealed the interior of his apartment last November through his personal SNS account. A simple, circular table, extravagant chandelier and clean-cut marble floors and walls reminded one of a 'boutique hotel'.
"It's already been a year since then. The interior design has changed. I'm the kind of person who will change furniture immediately once I get tired of it."
With that, he gave us his phone to show us a picture of his living room. A horse sculpture, the size of a normal human being, is what catches our eye. When we said, "That sculpture is cool,"  he replied by saying, "It's not a sculpture, it's a lighting apparatus."
"It's a product I really like. It took me a lot of effort to get it. I really like lamps. I make sure to have at least two or three lighting apparatuses in each of my rooms."
He has a lot of unique ornaments in his home. As someone who prefers modern furniture, he tries to place sensual items in strategic locations to create a sophisticated image.
"I like simple designs for the most basic pieces of furniture like sofas and tables. I usually choose unique and sensual products to become focal points in each room."
Kim Jaejoong, whose love for interior design is quite extraordinary, laughed as he said, "I might even leave my friends for the sake of interior designing." It's been long since he gave up on the cats he once liked so much.
"I like inviting my friends over to my house, but they touch my favorite art pieces and leave fingerprints on them. And they break my clocks. I feel as though I have to choose between friendship and interior designing. (laughter) I found that I can't keep a cat either. I used to have cats but they scratched my favorite blue sofa. So I gave them to my sister."
As he is now done with his movie, we said to Kim Jaejoong, "Now that you have more downtime, we're guessing your house will become more beautiful."
"I'm already in the process of choosing my next project. Acting is so much fun. Decorating my house doesn't conflict with my schedule because it's something I'm always doing. Maybe next time, I'll open my house up to cameras? (laughter)"
Source: [donga]
Translated & Shared by: dongbangdata.net
Momma's Source: sharingyoochun.net
Share This