[Trans] 130417 Kim Jaejoong Buys A Special Gift Of 100 Portions Of Late Night Snacks For Yong Jun Hyung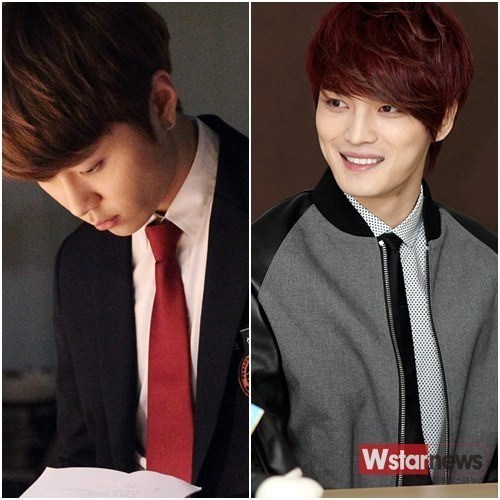 JYJ's Kim Jaejoong bought 100 portions of late night snacks for his junior, B2ST's Yong Jun Hyung.
At midnight of the 16th of April, Kim Jaejoong gifted the staff and cast of Mnet's 'MONSTAR' with 100 portions of chicken and pizza. This was a gift he had prepared for his junior and friend Yong Jun Hyung, in support of the younger star's first acting role.
Yong Jun Hyung expressed his gratitude to Kim Jaejoong on his personal SNS account and wrote, "It's a secret that Jaejoong was the one who bought chicken and pizza for all of us on set! Everyone had a smile on their faces as they stuffed themselves with chicken and pizza."
The staff of 'MONSTAR' stayed up all night filming, but were able to temporarily forget their fatigue due to Kim Jaejoong's gift.
Regarding this, a representative of Kim Jaejoong's agency explained, "Kim Jaejoong cares a lot about Yong Jun Yung as a junior," and "He prepared the snacks to show his support for Yong Jun Hyung's first acting role and to ask the staff to take good care of his junior."
Meanwhile, 'MONSTAR' is a 12-episode music drama that depicts the life of teenagers who are healed by music, and will show the love, friendship and blossoming dreams of the main characters through music.
Director Kim Won Seok, who has taken on many famous dramas such as 'SungKyunKwan Scandal' and 'Cinderella's Sister', has taken charge of the drama and it will begin airing on the 17th of May.
Source: [Wstarnews]
Translated & Shared by: dongbangdata.net
JYJFantalk Source: sharingyoochun.net
Share This