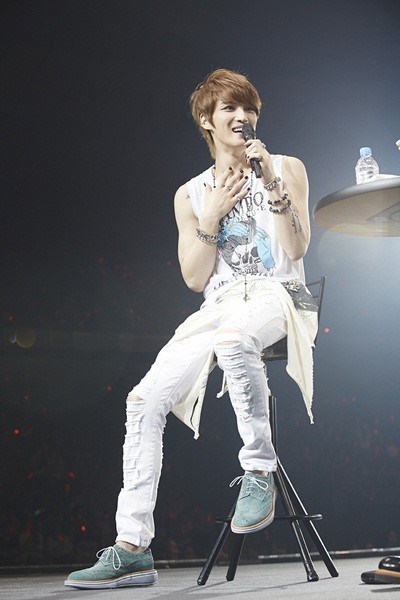 JYJ (Park Yoochun, Kim Jaejoong, Kim Junsu)'s Kim Jaejoong will be holding a global chatroom event ahead of the release of his first full-length solo album.
According to C-JeS Entertainment, Kim Jaejoong will be chatting live with fans in Asia, Europe and South America on the 7th of November to commemorate the release of his first full-length album 'WWW: Who, When, Why'.
A representative of the agency stated, "Instead of holding a showcase for his album, Kim Jaejoong will be setting aside some time to personally introduce his album to his fans," and "On the 7th of November, he'll be meeting with Chinese fans on Weibo, Japanese fans on LINE, and then with European and South American fans in Turkish and Spanish."
Each chatroom event will be held for an hour, and Kim Jaejoong will introduce his first album and take questions from his fans, taking videos and pictures of himself to share with his fans.
The specific time schedule for the event will be released soon on music sites with an introduction of his album.
Meanwhile, Kim Jaejoong will participate in the music event that will be held at the Blue House on the 27th of October to sing his new song 'Butterfly'. He will then release his first full-length album on the 29th and embark on his Asia tour.
Source: [star mt]
Translated & Shared by: dongbangdata.net
JYJ Fantalk Source: dongbangdata.net
Share This