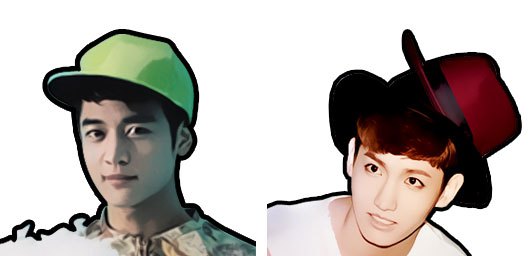 PheonixGames announced on the 16th that they would be adding TVXQ's Max Changmin and SHINee's Minho to their Myeongrang Sports for Kakao smartphone game.
To celebrate the upcoming Thanksgiving holiday, Max Changmin and Minho's characters will be added to season 2 to the game with a SS rank, the highest of the game, that comes with a jaw-dropping skill set to match.
A total of 63 new characters and 27 equipment items will be added to the new season 2 update.
A representative of PheonixGames stated, "To go along with the new features of the season 2 update that include figure skating, soccer, hurdles and a competition system, we've added celebrity characters to make the game more fun for our users," and "Not only have we updated the game with new contents, we will also continue to create new features that our users will enjoy."
The details of the upgrade can be found on the Myeongrang Sports homepage. (http://www.pnixgames.com/game_sports.htm)
Source: [donga games]
Translated & Shared by: dongbangdata.net
JYJ Fantalk Source: dongbangdata.net
Share This