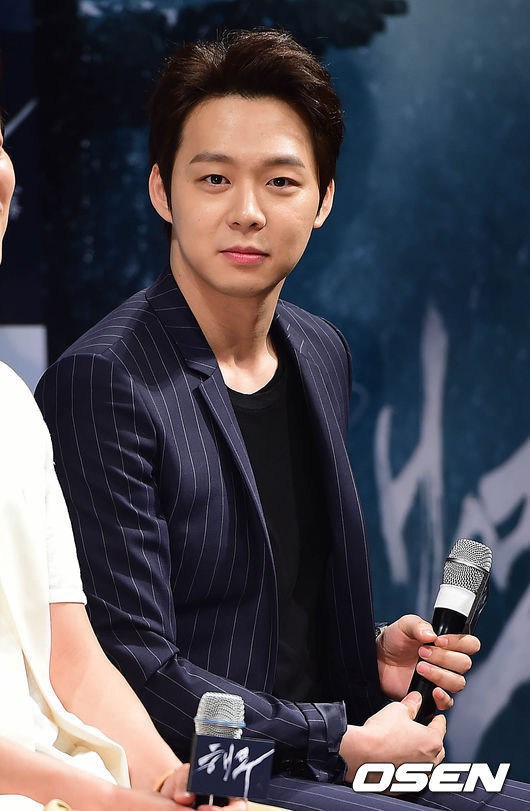 Kim Yoon Seok praises Park Yoochun and says, "He has a pretty face but…"
Actor Kim Yoon Seok showered Park Yoochun, his 'Sea Fog' co-star, with high praise.
During the press conference that was held on the 1st in Shinsa-dong, Kim Yoon Seok said, "Park Yoochun has a pretty face but he's a total 'man'. I didn't know he was so wily. He's so manly."
He continued to explain, "We were required to shoot an action scene in a small space, and the entire inside of the boat was made of metal. He kept banging into the walls as he moved around, but he didn't make a single complaint and waited till we were done filming to get his injuries treated."
Kim Yoon Seok continued with his high praise for Park Yoochun by saying, "He's extremely sincere about his acting, and I think he's going to have a long and bright career as an actor."
Meanwhile, 'Sea Fog' depicts the struggles of six sailors as fate leads them to a boat of North Korean refugees, spiralling them into a situation that they had never expected.
Netizens who heard of Kim Yoon Seok's praise left comments such as, "I hope Park Yoochun succeeds as an actor," "Park Yoochun is going to have a great acting career," and "I can't wait to see the movie."
Source: [osen]
Translated & Shared by: dongbangdata.net
JYJ Fantalk Source: dongbangdata.net
Share This