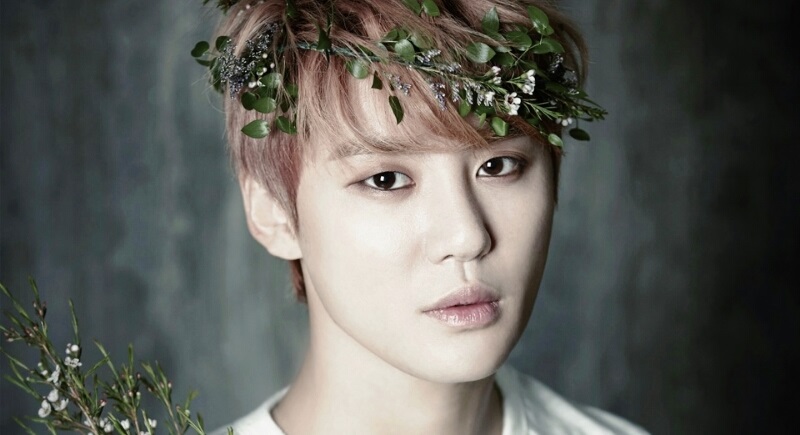 JYJ's Junsu is gearing up for his Japan solo tour concert, with his agency giving everyone a first look at the concert poster. There is definitely a lot of greenery in this new and interesting poster.
JYJ's agency, C-JeS Entertainment, has been busy preparing for the "2014 XIA The Best Ballad Spring Tour Concert in Japan" set to be held in May in Tokyo and Osaka. As part of their preparations, the agency has finally revealed the poster for the much anticipated tour.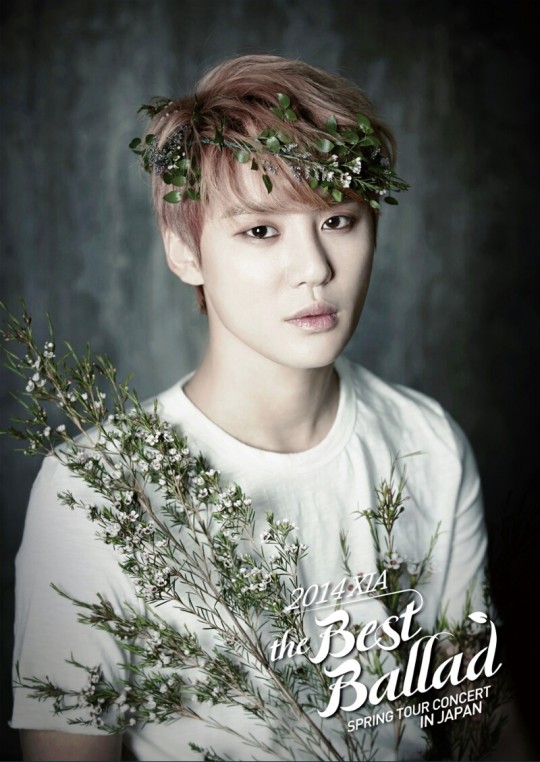 The poster in question shows Junsu in a simple clean white t-shirt, wearing a green wreath and surrounded by a large flowery branch. The imagery is quite befitting of a spring tour.
C-JeS Entertainment has told the press that "We have seen a tremendous response from local fans for this musical and ballad concert, a first in Japan. This poster, released prior to the opening of ticket sales, shows a pure, childlike and mysterious side to Junsu. The poster has also been received extremely positively."
The "2014 XIA The Best Ballad Spring Tour Concert in Japan" will first be heading to the Tokyo Yoyogi National Gymnasium to perform in front of a potential capacity crowd of 36,000 fans from May 13~15. The tour will then head off to the lovely city of Osaka to perform at the Osaka Castle Hall to a potential capacity crowd of 33,000 on May 22~24.
credit: soompi
shared by: sharingyoochun.net
JYJ Fantalk Source: sharingyoochun.net
Share This