[TRANS] 120804 Kim Jaejoong "Almost Faints" While Filming His Sobbing Scene For 'Dr. Jin'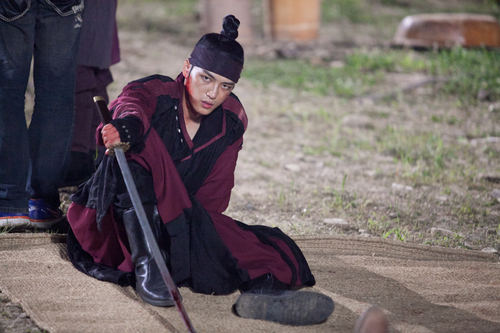 Actor cum singer Kim Jaejoong filmed for 40 hours straight and finished off with a sobbing scene.
C-JeS Entertainment stated, "With two episodes left of MBC's 'Dr. Jin', Kim Jaejoong stayed up all night filming for the drama and left a deep impression on those watching during his sobbing scene with Kim Byung Hee," and "Because there is a war in the drama, many scenes had to be filmed outside in the searing heat. The staff and actors are all fighting through the tough schedule."
Kim Jaejoong plays the role of Kim Kyung Tak, who tries to win the heart of his father who pushes him away as he is a child born out of wedlock. It was later said that the last scene involving Kim Kyung Tak holding his father and sobbing  perfectly portrayed his longing and desperation.
Kim Jaejoong later stated, "It was sad. Even after the scene was over, I kept crying because my heart ached for him."
Source: [hankooki]
Translated & Shared by: dongbangdata.net
Momma's Source: dongbangdata.net
Share This