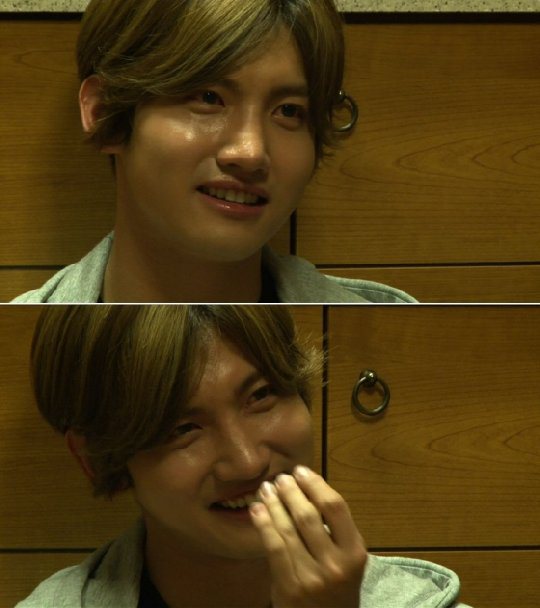 TVXQ's Max Changmin said his farewells to KBS 2TV's 'Our Neighborhood's Master of Variety and Sports' with tears streaming down his face.
Max Changmin recently joined the rest of the team of 'Our Neighborhood's Master' for their boot camp in Gochang, Jeollabuk-do. The event was meaningful for the singer as it marks the end of his time on the show.
The basketball team gathered together at the end of the day to spend some quality time with Max Changmin, who will be leaving the show after the team's last basketball match.
Max Changmin received video messages from Jo Dal Hwan, Lee Byung Jin and FeelDog, celebrities who were on the show with him. He was moved to tears when he also received a photo album that contained memories of his time on the show as a surprise gift from the staff.
The staff cried along with him as Max Changmin let himself cry, mourning his departure together.
Max Changmin said, "Before I came to today's filming session, I told myself that I wasn't going to cry," and "I suffered from an injury early on in the season, and it stressed me out because it made me feel like I was just hovering around everyone else instead of helping out."
He also expressed his passion for basketball when he added, "I felt more nervous about our basketball matches than I did for TVXQ's comeback stage," and "I fell for basketball so hard that it was almost crippling."
The episode will air on the 28th at 11:20pm.
Meanwhile, Max Changmin's last appearance on the show will be the 4th of February.
Source: [star mt]
Translated & Shared by: dongbangdata.net
JYJ Fantalk Source: dongbangdata.net
Share This