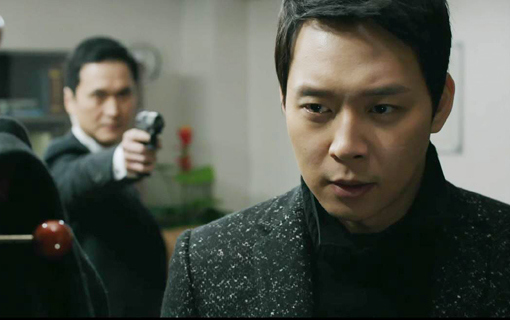 Japan to air his latest drama and behind-the-scenes footage in August
JYJ member and actor Park Yoochun will be taking over the Japanese television screen in August. Greeting Japanese viewers with a stream of dramas that he starred in, Park Yoochun will be showcasing his prowess as a Hallyu star.
First, 'Three Days' will begin airing every Saturday on local Hallyu channel KNTV from the 9th of August. Japanese cable channel DATV will be airing behind-the-scenes footage from 'I Miss You' and 'Rooftop Prince' on the 15th and 22nd of August respectively under the theme 'Falling for Park Yoochun in August'. Footage from 'Rooftop Prince' will be in the format of a filming diary, showing detailed moments from Park Yoochun's acting career during the show. 'I Miss You' has already garnered the attention of many for its romance story during its airing in April, and was instrumental in the scheduling of Park Yoochun's first solo fanmeet on the 9th of July in Yokohama. The event solidified Park Yoochun's position as a popular actor in Japan.
Meanwhile, Park Yoochun's current lineup includes his first movie 'Sea Fog', as well as JYJ's 'The Return of the King' tour, which will begin at the Jamshil Sports Complex on the 9th of August.
Source: [donga]
Translated & Shared by: dongbangdata.net
JYJ Fantalk Source: sharingyoochun.net
Share This