[TRANS] 130419 JYJ Hold Their GIVE Fan Event… Will Donate All Of Their Profits
JYJ recently released their Summer photoshoot for NII.
In the photoshoot that was released on the 19th, JYJ showcased pop-color attire with a blue background to give off a cool, Summer feel.
Though they said, "We were up all night filming," JYJ started off the photoshoot in the best of conditions.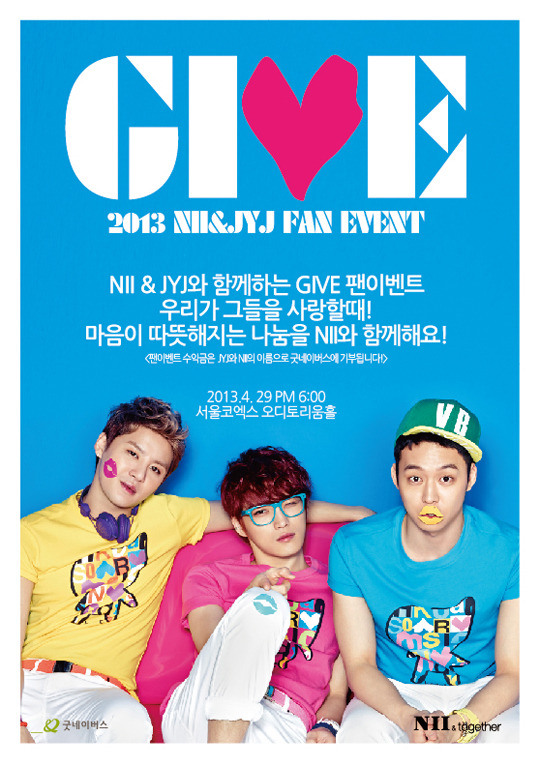 During the photoshoot session, the members had fun as they played with props like children and moved around in miniature cars and skateboards.
They had everyone in great spirits as their natural poses and happy expressions met the expectations of the photographer.
Meanwhile, NII will be holding their GIVE fan event with JYJ at the Auditorium Hall in COEX on the 29th at 6pm. The profits from the GIVE fan event will be donated to Good Neighbors in NII and JYJ's names.
Source: [tvdaily]
Translated & Shared by: dongbangdata.net
Momma's Source: dongbangdata.net
Share This