JYJ have spoken up regarding the recent decision made by the FTC.
On the 24th of July, the Fair Trade Commission (hereafter known as the FTC) has ordered SM Entertainment and the Korean Federation of Pop Culture and Arts Industries (hereafter known as the KFPCAI), a coalition of 12 pop culture related organizations, to rectify their actions of interfering with JYJ's broadcasted appearances and activities as singers.
Regarding this, C-JeS Entertainment's CEO Baek Chang Joo stated, "We would like to thank the FTC for conducting such a transparent investigation for the past three years to eradicate unlawful actions in the industry, collecting evidence of SM Entertainment and principal agents in the culture industry, such as the KFPCAI, unilaterally and systematically interfering with JYJ's broadcasted appearances."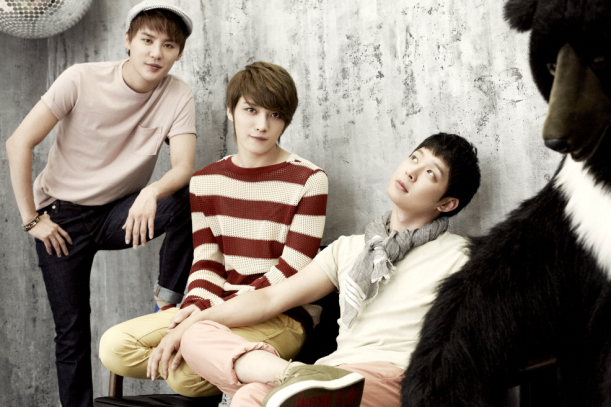 CEO Baek Chang Joo welcomed the FTC's verdict as he stated, "The investigation gave irrefutable evidence that SM Entertainment had violated the Monopoly Regulation and Fair Trade Act by abusing their monopolistic and superior leverage in the entertainment industry to disadvantage those who have different opinions multiple times. We believe that the FTC's recent order to rectify such actions will shed light on the tyranny of super powers in the industry who go against the innovative economy policies of the current government."
He also stated, "The development of our nation's entertainment industry, signified by the Hallyu Wave, will only take place if the creativity and diversity of every participant is respected and guaranteed. This means that we must no longer be swept up in the despotism of the few super powers in the industry. If the Hallyu waves develops henceforth on the basis of a lawful mould, starting with today's 'rectification order', we believe that this will be an opportunity to leap forth into the world again."
CEO Baek Chang Joo added, "Although JYJ's legal dispute with their former agency was concluded in April, JYJ still suffered from unlawful external pressure. Including the unilateral notification they received from their album distribution company recently, it is an undeniable fact that JYJ have unlawfully been restricted from appearing on music programs, even when they release albums. This is an embarrassing truth in our society today. But if policies and institutions continue to be the foundation of change, as they were today, we believe that JYJ will be able to perform on a fair stage in the future."
JYJ stated, "We would like to thank the FTC for their decision. Though it feels as though we have been locked in a hard battle since 2009 and are walking in an endless desert, today's verdict gave us strength to keep going as it showed that the situation is slowly changing for the better. We hope that the FTC's verdict will allow us to freely pursue activities in the entertainment industry and stand on a fair stage in front of the public. We also hope that such roads are also opened for our juniors as well."
They continued to add, "Although a long and dark tunnel still lies ahead of us, we saw a strand of light in the far distance flash by our eyes. We will continue to walk towards that light, and we will always do our best to repay everyone with great performances and activities."
Meanwhile, the FTC charged SM and the KFPCAI for interfering with JYJ's activities in the entertainment industry when the group released their first album in October, 2010 after filing for independence from SM due to issues regarding an unlawful contract.
Regarding the FTC's verdict, SM Entertainment stated, "It is unfortunate that such a verdict was made, although there was no evidence to prove that such interference had taken place. SM is currently reviewing the option of pursuing legal action against this latest decision."
Source: [newsen]
Translated & Shared by: dongbangdata.net
Momma's Source: sharingyoochun.net
Share This